Headphones zijn al sinds de walkman niet meer weg te denken uit het straatbeeld. Hele volksstammen kunnen zich geen leven zonder meer voorstellen. En naast dat het ideaal is om altijd en overal muziek te kunnen luisteren is het inmiddels een onmisbaar onderdeel van je outfit. Daarom: Wil je een koptelefoon kopen? Kies er dan een die naadloos op jouw stijl aansluit. En ga jij voor de on ear headphones of over ear headphones?
A brief history
De naam zegt het al, de hoofdtelefoon werd oorspronkelijk gemaakt als telefoon waarbij je je handen vrij had, ergens begin 20e eeuw. De US Navy had hier wel oren naar en stond daarmee op als early adapter. Zo'n 50 jaar later, ergens in de jaren '60 werd de slag gemaakt naar stereo headphones, speciaal om muziek mee te luisteren. Met de walkman kwam daar nog een functionaliteit bij: die van fashion statement.
Waar inmiddels de oordopjes, in ear dopjes en de headphones vredig naast elkaar bestaan, hebben wij toch vooral een zwak voor het geluid en design van de staaltjes vakwerk die je op je hoofd zet.
On-ear headphones of over-ear headphones?
Ze zien er bijna hetzelfde uit, hebben vergelijkbare kwaliteit, maar verschillen wel degelijk van elkaar: de on ear en over ear headphones. Beide komen met andere voordelen, we zetten ze hier op een rij.
On-ear headphones
De benaming geeft het al weg: on ear headphones liggen op je oor. De oorschelpen sluiten je oren dus niet af. De oorkussens zijn daarom zacht, zodat je ze ongestoord langere tijd achter elkaar kunt dragen. Omdat je oren niet volledig worden afgesloten blijf je de omgevingsgeluiden horen. Wel zo veilig als je ze op de fiets draagt, en sociaal als je in gezelschap van anderen bent. Bovendien zijn de oorschelpen kleiner dan die van over ears, waardoor ze vaak lichter zijn. Bovendien warmen je oren minder op omdat er lucht bij komt. Omdat een on ear koptelefoon makkelijker verschuift heb je soms een verminderde geluidsbeleving.
Over-ear headphones
Ook hier blijft er weinig giswerk over: de oorschelpen van de over ear koptelefoon vallen over je oren en zorgen zo voor een goede afsluiting van omgevingsgeluid. Daardoor zijn ze aanzienlijk minder veilig in het verkeer, maar zorgen er wel voor dat je het geluid minder hard hoeft te zetten voor een goede en volledige geluidsbeleving. Omdat je geen druk op je oren ervaart kun je met over ear headphones muziek blijven luisteren zo lang je wilt. Dit soort koptelefoons blijft zitten waar ze zitten, dus de geluidsbeleving is constant.
Populaire Over-ear headphones van E-Style Audio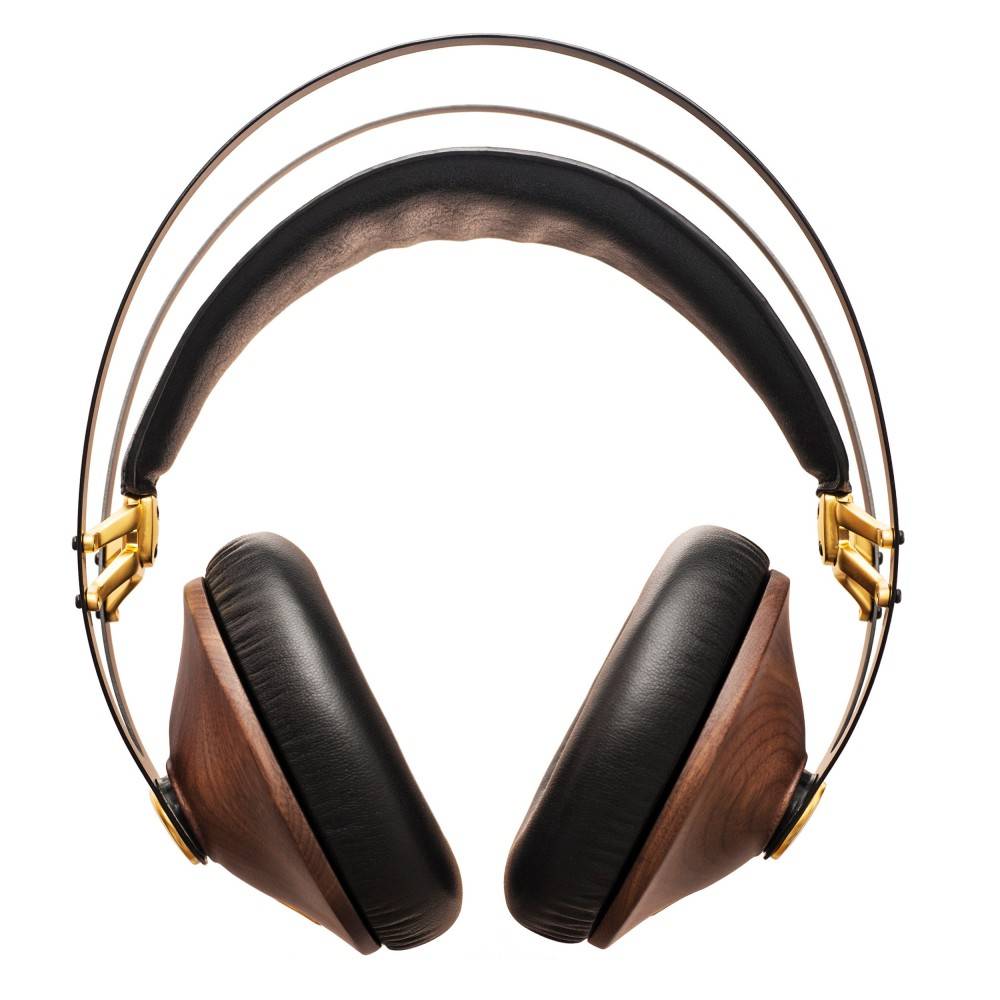 Voor welk merk ga je?
Bekende DJ's, zangers en producers die met een bepaald soort headphones rondlopen zorgen al snel voor een excessieve stijging in de verkoop ervan. Goed voorbeeld doet goed volgen en het feit dat iemand met status en een goedgevulde bankrekening voor een bepaald merk koptelefoon gaat zal wel betekenen dat het een goede is. Het kan zijn, maar het betekent niet per definitie dat je voor het geld dat je betaalt ook de allerbeste kwaliteit kiest.
Let op deze specificaties
Om er zeker van te zijn dat je koptelefoon goed werkt wil je dat een exemplaar dat je onderweg gaat dragen en die aansluit op je smartphone in ieder geval de volgende specificaties bevat:
Frequentiebereik van 20Hz tot 20KHz
Impedantie van max 60Ohm
Gevoeligheid van 100dB of meer bij 1KHz
Imputvermogen tussen 50 en 100 mW
Lees hier meer over de specificaties van koptelefoons.
Test de hoofdkussens
Als je geld uitgeeft aan headphones wil je ze waarschijnlijk regelmatig en langere tijd gaan dragen. Wees dus kritisch op hoe ze zitten. Je collega kan lyrisch zijn over zijn nieuwe koptelefoon, maar heeft waarschijnlijk een totaal ander hoofd dan jij. Als jij gevoeliger oren hebt en een hoofdtelefoon op jouw hoofd strakker zit, kun jij na een half uur al last krijgen. Je doet er dus goed aan om de tijd te nemen om een paar te testen. Bij E-styleaudio krijg je een weekend de kans om een koptelefoon uit te proberen. Dan weet je zeker wat je aanschaft als je tot een koop besluit.
Drivers
Het geluid in headphones komt voort uit de drivers die er in zitten. Dit zijn hetzelfde soort luidsprekers die je ook in een staande speaker vindt. Onze voorkeur gaat uit naar drivers die een natuurlijk geluid geven, licht zijn en een goede bas geven.
Master & Dynamic
Een van onze favoriete merken in headphones is Master & Dynamic. Dit bedrijf maakt on ear headphones en over ear headphones met een fantastische geluidsweergave en prachtige vormgeving. De hoogwaardige materialen geven het een luxueuze uitstraling en maken het een duurzaam stuk vakwerk. De constructie van aluminium en roestvrij staal is licht en stevig en de hoofdkussens van memory foam geven hem een comfortabele en stijlvolle afwerking.
De nedymium drivers zorgen voor een geluidsweergave die elke muzieksoort eer aan doet. Het rijke, warme geluid en de stevige bas zorgen voor urenlang luisterplezier. Door de ingangen aan beide oorschelpen kan er makkelijk een koptelefoon aangesloten worden om samen muziek te luisteren. Of om bijvoorbeeld een conference call te houden.
Headphones van kwaliteitsmerken van E-Style Audio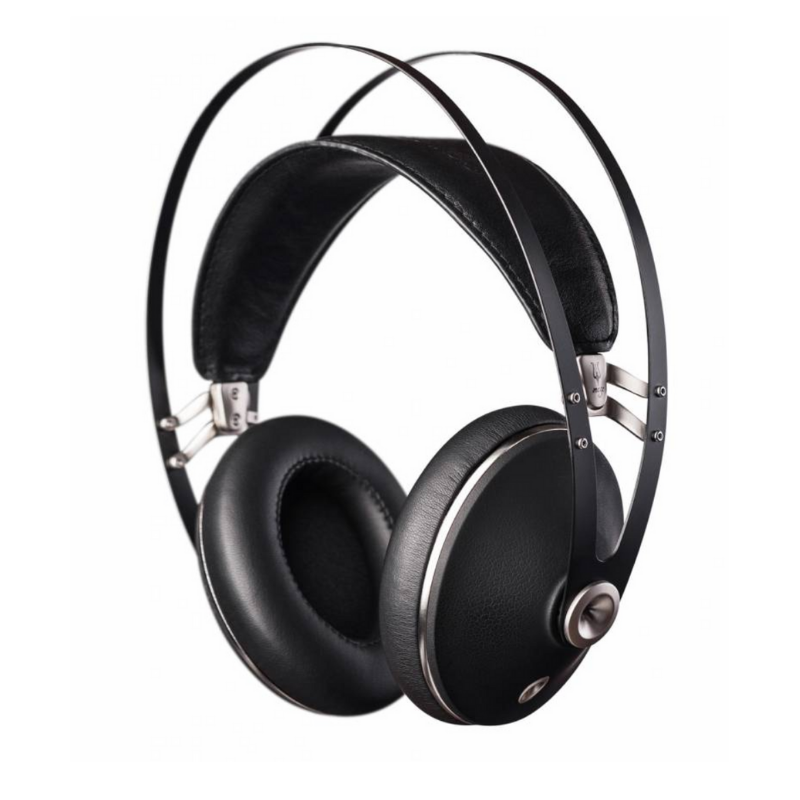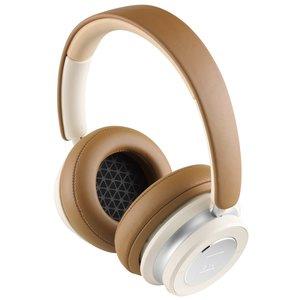 Style for style
Een stijlvolle hoofdtelefoon kan je dragen als een verlengstuk van je kleding. Naast het waanzinnige geluid van de Master & Dynamic headphones zien ze er volkomen gelikt uit. Door het gebruik van lamsleer en rundleer, de afwerking en vormgeving is het stijlvol muziek luisteren.
Kijk hier voor ons volledige aanbod in headphones van Master & Dynamic.