Je beoordeling toevoegen
Marmitek - Audio Anywhere 630 - Wireless audio transmitter en receiver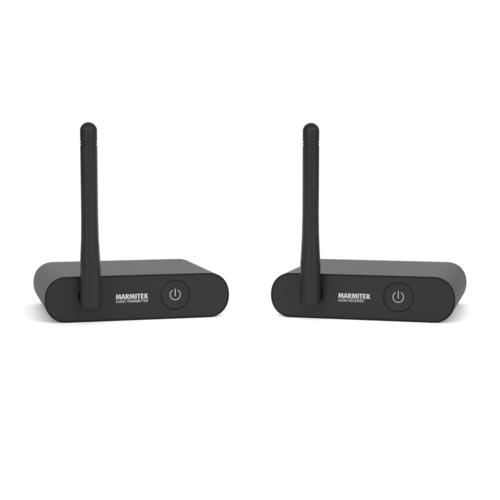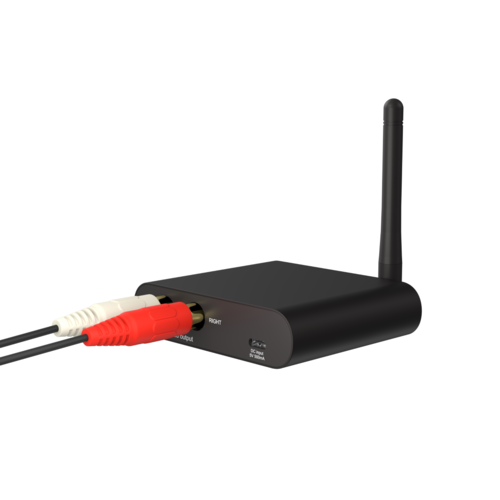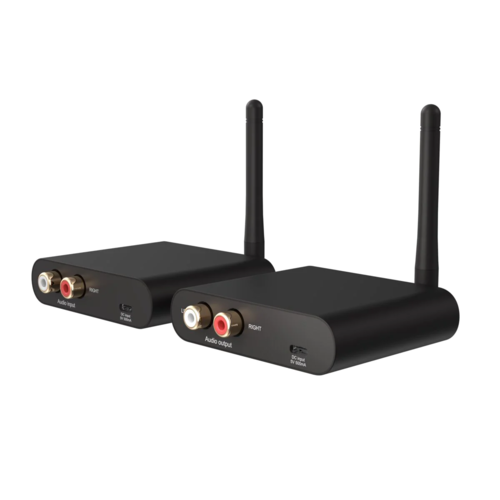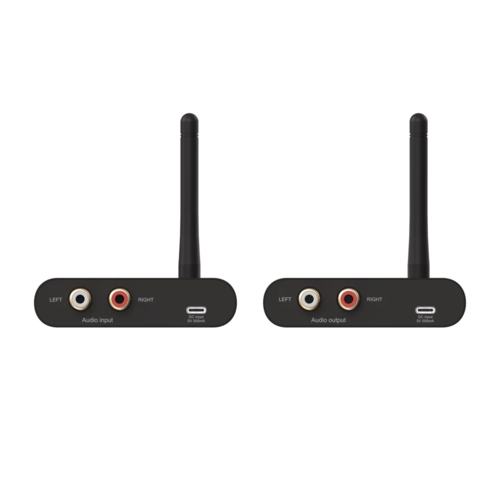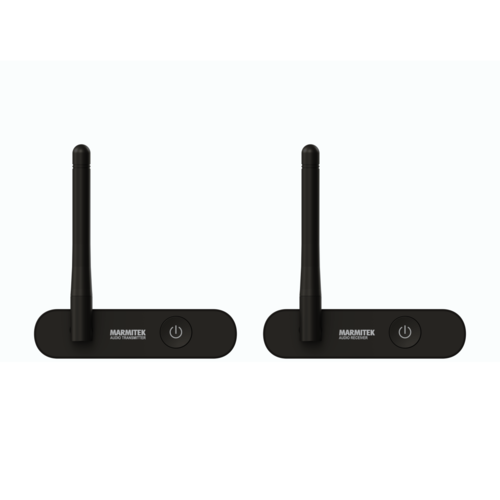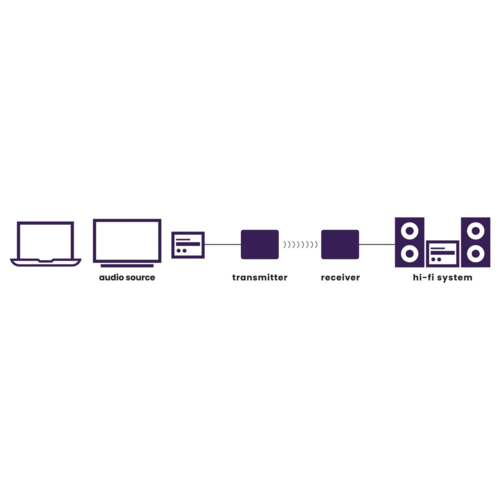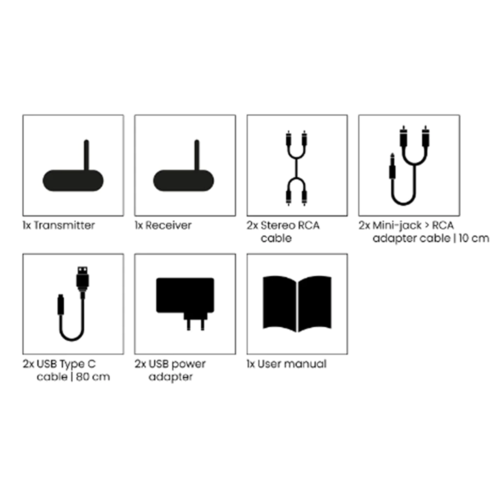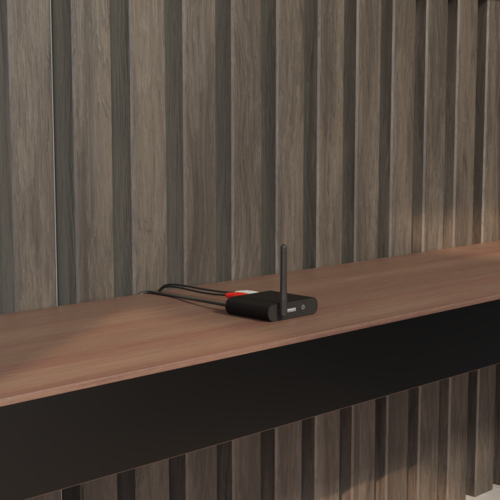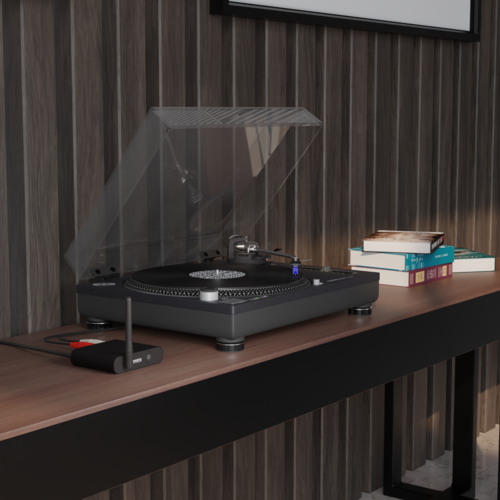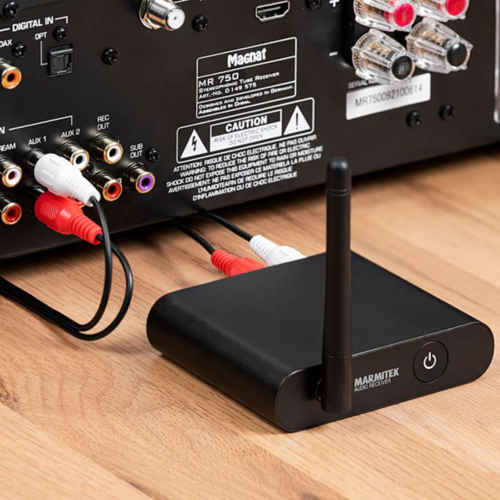 Marmitek - Audio Anywhere 630 - Wireless audio transmitter en receiver
Artikelcode
25008416 - 8718164
voor 23:59 uur besteld, morgen in huis
. Stuur het geluid van je tv, audiobron of computer draadloos door naar je geluidsinstallatie of home cinema set.
. Breid audio uit naar meerdere kamers in jouw huis (multiroom).
. Vergulde in- en uitgangen voor de beste verbinding. Lees meer
Beschrijving
Met deze wireless audio transmitter en receiver set stuur je het geluid van een tv of pc draadloos door naar een geluidsinstallatie of home cinema set. Of stuur je het geluid van een tv naar actieve luidsprekers (luidsprekers met een ingebouwde versterker). Sluit meerdere ontvangers (apart verkrijgbaar (AA630 RX)) aan wanneer je in meerdere kamers in huis naar dezelfde muziek wilt luisteren. De Audio Anywhere 630 zendt het geluid digitaal tot 20 m door muren en plafonds, zonder kwaliteitsverlies. De vergulde in- en uitgangen zorgen voor de best mogelijke verbinding.
kenmerken:
Stuur het geluid van je tv, audiobron of computer draadloos door naar je geluidsinstallatie of home cinema set.
Breid audio uit naar meerdere kamers in jouw huis (multiroom).
Digitale audiotechnologie voor storingsvrije overdracht en geluid van cd-kwaliteit.
Vergulde in- en uitgangen voor de beste verbinding.
Sluit elke audiobron draadloos aan op een paar actieve luidsprekers.
Op één zender kunnen meerdere ontvangers (max. 10) worden aangesloten.
Het platter worden van de tv's heeft de audio weergave geen goed gedaan. Als je echt wilt genieten van een spannende film of voetbalwedstrijd zijn externe speakers vrijwel altijd onmisbaar. Het kan voorkomen dat speakers niet direct bij je tv staan. De Audio Anywhere 630 biedt dan uitkomst. Hiermee stuur je het geluid van een tv draadloos door naar je home cinema set of geluidsinstallatie. De Audio Anywhere 630 is een veelzijdig apparaat. Je stuurt bijvoorbeeld ook het geluid van je tv naar een set actieve speakers (speakers met een ingebouwde versterker) in de keuken
Specificaties:
Audio overdrachtsmethode Digitaal
Zenderfrequentie 2.4 GHz
Operationeel bereik Tot 100 meter vrije veld en tot 20 meter door muren en plafonds
Connectie met de ontvanger Digitaal
Snelheid data-overdracht Tot 2 Mbps, GFSK modulatie
Voeding 100 - 240 VAC 50/60 Hz, 5V DC USB-C adapter of via USB-C kabel
Frequentiekarakteristiek 20 Hz - 20 kHz
Audiovertraging < 12.5 ms
Voeding 100 - 240 VAC 50/60 Hz, 5V DC USB-C adapter of via USB-C kabel
Meerdere receivers Max. 10
Aansluitingen
Interface audio ingang 2x RCA (stereo L/R)
Interface audio uitgang 2x RCA (stereo L/R)
Afmeting (h x b x d) 22 x 90 x 75 mm
Afmeting incl antenne (h x b x d) 95 x 90 x 75 mm
Gewicht 160 gram
Koppelen (pairing) Automatisch
Energieverbruik 0.9 W (transmitter), < 0.3 W (receiver)
Stand-by stroomverbruik 0.25 W (transmitter), < 0.25 W (receiver)
wat zit er in de doos:
1x Transmitter
1x Receiver
2x Stereo RCA cable
2x Mini-jack > RCA adapter cable | 10 cm
2x USB Type C cable | 80 cm
2x USB power adapter
1x User manual
0 sterren op basis van 0 beoordelingen
0 Reviews