Je beoordeling toevoegen
Bluesound Pulse Soundbar+ zwart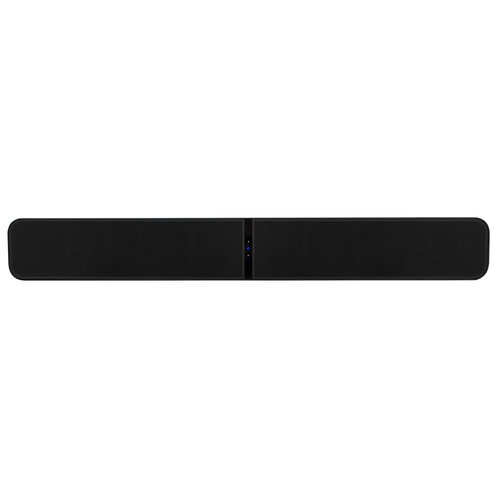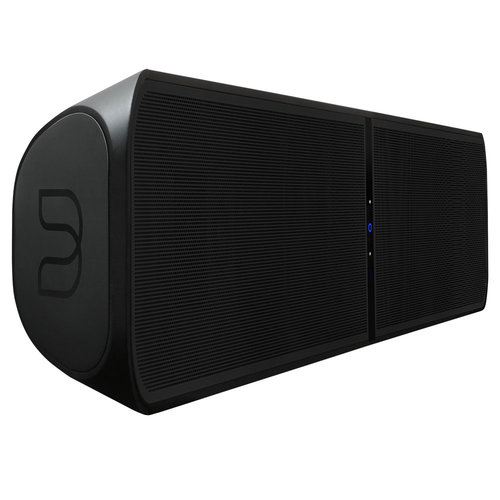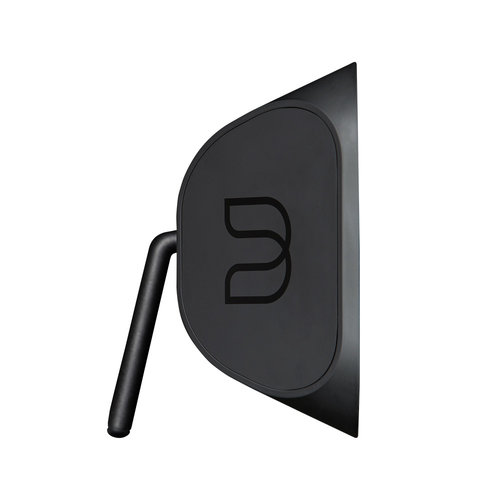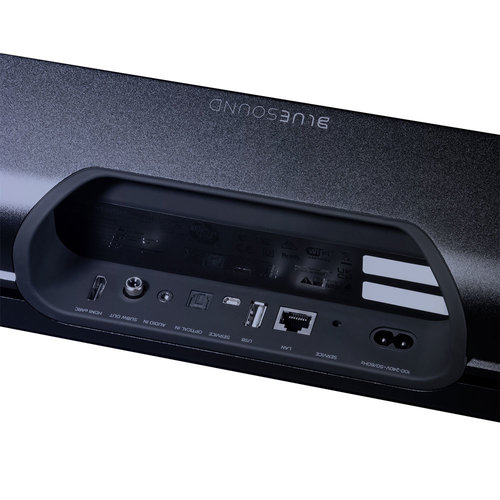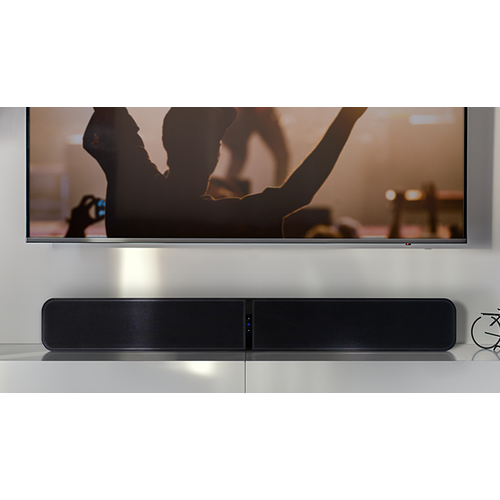 Bluesound Pulse Soundbar+ zwart
PostNL voor 15:00 besteld, vandaag verzonden
Verhoog uw verwachtingen met de PULSE SOUNDBAR + met Dolby Atmos *, de ultieme soundbar van audiofiele kwaliteit voor al uw behoeften op het gebied van home entertainment. De PULSE SOUNDBAR + is ontworpen om naadloos bij uw bestaande tv-opstelling te pass Lees meer
Beschrijving
Verhoog uw verwachtingen met de PULSE SOUNDBAR + met Dolby Atmos *, de ultieme soundbar van audiofiele kwaliteit voor al uw behoeften op het gebied van home entertainment. De PULSE SOUNDBAR + is ontworpen om naadloos bij uw bestaande tv-opstelling te passen en de geluidservaring te verbeteren en biedt nauwkeurige soundscapes die u in de opnamestudio of midden in de actie plaatsen.
Kenmerken:
Breng uw entertainment tot leven met Dolby Atmos * en beleef films, games en sport op een nieuw niveau.
Stream populaire muziekservices, maak verbinding en blader door persoonlijke muziekbibliotheken, of luister naar favorieten vanaf elke telefoon of apparaat met aptX® HD Bluetooth
Creëer een draadloze thuisbioscoop met meeslepend surround-geluid door de PULSE SUB + en een paar PULSE FLEX- kanalen op de achterkanalen aan te sluiten op de PULSE SOUNDBAR +
Verbind de PULSE SOUNDBAR + met HDMI ARC / eARC voor een eenvoudige verbinding met één kabel waarmee je het geluid gemakkelijker dan ooit kunt regelen
Programmeer de PULSE SOUNDBAR + om met elke IR-afstandsbediening te werken om uw tv en audio met één apparaat te bedienen. Werkt ook met de RC1-afstandsbediening .
Stem de PULSE SOUNDBAR + nauwkeurig af voor uw opstelling met aanpasbare EQ-instellingen in de BluOS-app
Werkt met Amazon Alexa en Siri, zodat u handsfree muziek kunt bedienen en afspelen met eenvoudige spraakopdrachten
Stream muziek en podcasts vanaf Apple-apparaten met AirPlay 2
De PULSE SOUNDBAR + is voorzien van een geheel nieuwe quad-coreprocessor die speciaal is ontworpen om audio met ultrasnelle snelheden en de hoogste kwaliteit te leveren. Een revolutionaire doorbraak, het nieuwe vlaggenschipverwerkingssysteem van Bluesound is de volgende evolutie in de BluOS-ervaring. Met vier processorkernen die zijn toegewijd aan ultieme prestaties, is het een chipset die is ontworpen voor de wereld van muziekstreaming. Het is ingesteld om home audio meer dan ooit tevoren te transformeren, waardoor BluOS en zijn zeer efficiënte ARM-gebaseerde platform naar een geheel nieuw niveau worden getild.
Creëer de meest meeslepende draadloze surround sound-ervaring door een PULSE SUB+ en een paar PULSE FLEX 2i-luidsprekers toe te voegen als speciale luidsprekers om elk weelderig filmisch detail van je favoriete films en shows te horen. Met eenvoudige en gemakkelijk te volgen stappen leidt de BluOS-app u door het installatieproces met de mogelijkheid om de EQ-instellingen aan te passen voor een helder kamervullend geluid.
Specificaties:
Besturingssysteem: BluOS
Ondersteund besturingssysteem van de controller: iOS, Android, Windows Vista, 7, 8, 10, macOS 10.10-10.15, 11
Ondersteunde audiobestandsindelingen: MP3, AAC, WMA, WMA-L, OGG, ALAC, OPUS
Ondersteunde hi-res audiobestandsindelingen:FLAC, MQA, WAV, AIFF, MPEG-4 SLS
Ondersteunde multikanaals audioformaten:Dolby Atmos; Dolby Digitaal
Ondersteunde netwerkbestandsdeling:Server Messsage Block (SMB)
Native sampling-tarieven: tot 192 kHz
Bit diepten:16-24
Muziekservice-integraties: 23+
Integraties van derden: AirPlay 2
Apple draadloze accessoireconfiguratie (WAC)
Besturingssysteemintegraties:Crestron, Control 4, RTI, ELAN, URC, Push, Lutron, iPort
Integraties met spraakbesturing:Amazon Alexa-vaardigheden; Acties op Google
Status indicator:Voorpaneel LED
Knop afspelen / pauzeren:Raak LED aan
Volumeregelingsknoppen:Raak LED aan
Vorige / volgende trackknoppen:In-app
Vooraf ingestelde knoppen: In-app
Audiobediening en EQ:In-app
Verwerker: ARM® Cortex ™ -A53, quad-core, 1,8 GHz per core
Vervorming: THD + N, 0,030%
versterking: Digitaal
Vermogen: 120W totaal systeemvermogen
Sprekers: 1 "(25 mm) tweeter x 2; - 2" (50 mm) middenbereik x 2; - 4 "(102 mm) woofer x 2; - 4" (102 mm) passieve radiator x 2
Frequentierespons: +/- 1dB 70Hz - 20kHz; 3dB lager bij 55 Hz; 3dB lager bij 25 Hz
Kracht: Universele bi-pin AC-snoeringang (100-240AC)
Ethernet / LAN: Ethernet RJ45, GigE 1000 Mbps
Wi-Fi ingebouwd: 2x wifi 5 (802.11ac), dual-band
Bluetooth-kwaliteit:Bluetooth 5.0 aptX HD
Bluetooth-connectiviteit: Tweerichtingsverkeer (verzenden en ontvangen)
IR Optisch ingebouwd:IR-sensor ingebouwd - frontpaneel met IR Remote Learning
Optische / analoge ingang: TOSLINK; 3,5 mm analoge lijningang
HDMI-ingang: HDMI eARC
USB-ingang:Type A (Fat32 geformatteerd)
USB: Type B (mini) voor productonderhoud
Koptelefoonuitgang: Bluetooth
Subwoofer-uitgang: 1x RCA analoog; 1x draadloos via secundaire wifi-module
Grootte: 1073 x 141 x 70 mm (B x H x D)
42,25 x 5,5 x 2,75 inch (B x H x D)
(exclusief muurbeugel of standaards)
Gewicht: 6,8 kg / 15 pond
Wat zit er in de doos:
120v ac stekker kabel
230v ac stekker kabel 
Internet kabel 
Optical kabel 
HDMI kabel
Template (voor het ophangen van de soundbar)
2 kickstand voeten 
5 sterren op basis van 1 beoordelingen
1 Beoordelen