Je beoordeling toevoegen
Combi deal Dali Oberon 3 + Bluesound Powernode N330 - walnoot/wit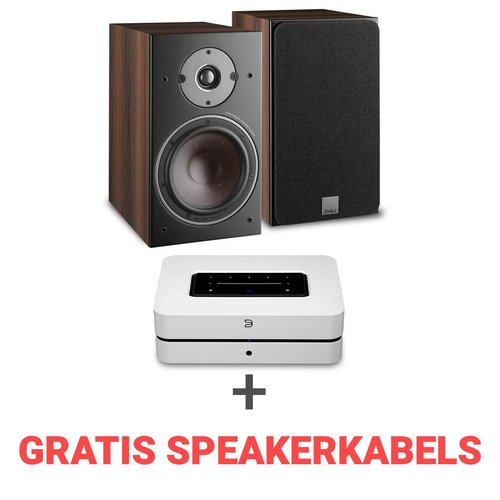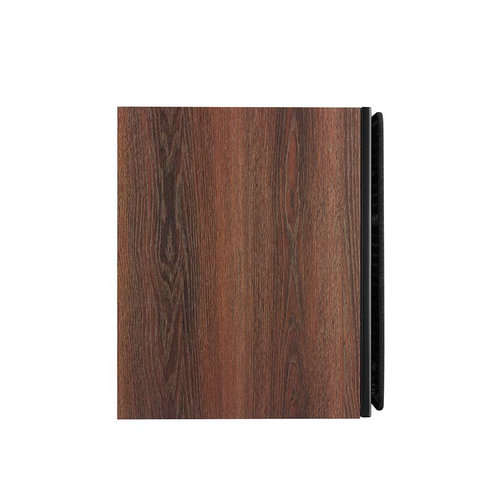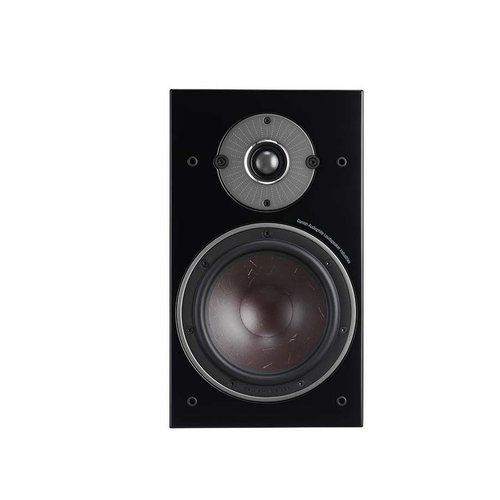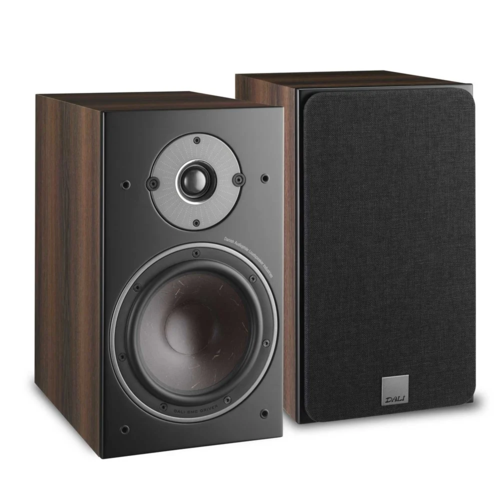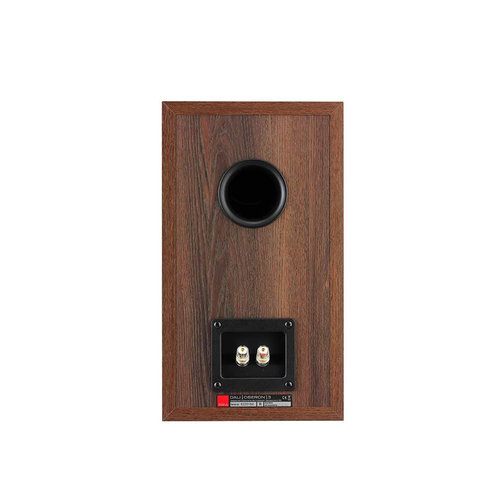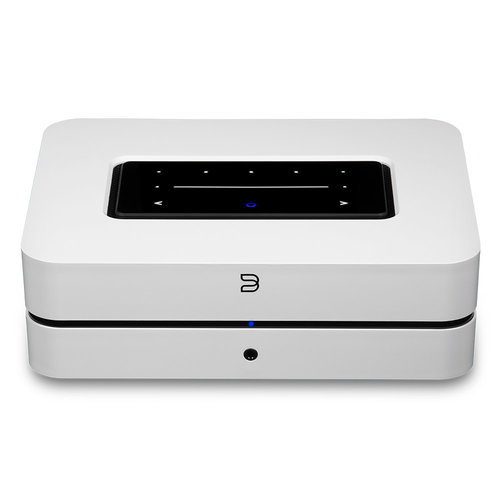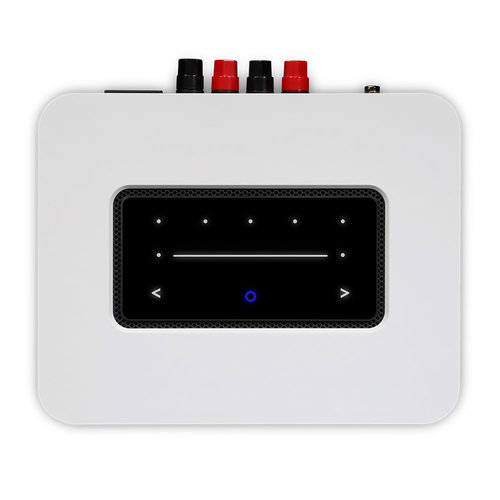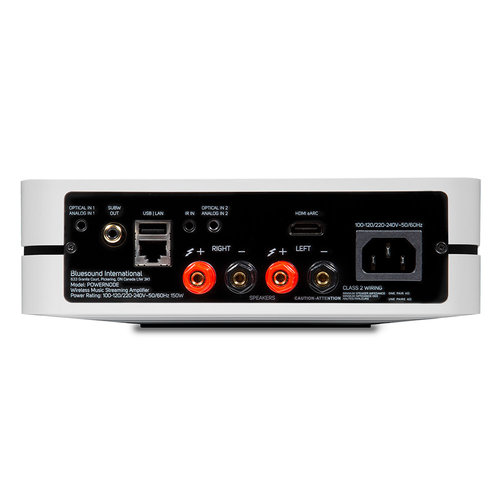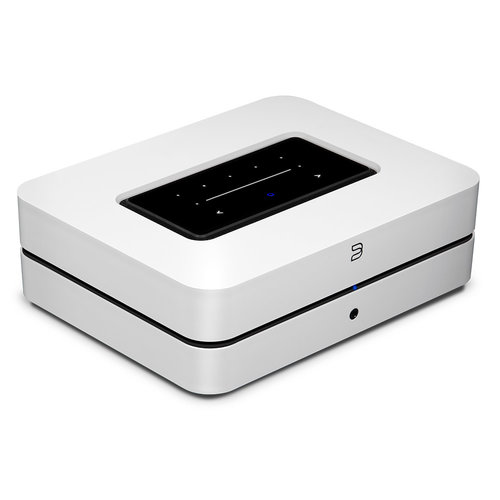 Combi deal Dali Oberon 3 + Bluesound Powernode N330 - walnoot/wit
Artikelcode
34343-DOB3PWWAW
PostNL voor 15:00 besteld, vandaag verzonden
· Gevoeligheid (2,83 V / 1 m) [dB]: 87
· Nominale impedantie [ohm]: 6
· Maximale SPL [dB]: 108
· Aanbevolen versterkervermogen [W]: 5 - 150
· HDMI eARC connectiviteit Lees meer
Beschrijving
De OBERON 3 brengt het beste van beide werelden. De kastgrootte zorgt voor een optimale balans tussen het binnenvolume voor basprestaties en een compact uiterlijk voor kleine ruimtes, discrete geluidsopstellingen of wandmontage. Door het grote geluid van een staande luidspreker te combineren met het compacte ontwerp van een standaard, is de OBERON 3 de perfecte oplossing voor elke stand-mount of plankoplossing. Met de lancering van de Dali Oberon hebben we de beste elementen uit onze huidige luidsprekers gekozen en deze samengebracht in een serie die zorgt voor audiokwaliteit, uiterlijk en veelzijdigheid. De 29 mm ultralichtgewicht zachte dome-tweeter kan naadloos worden geïntegreerd met de 7-inch houtvezel (SMC-gebaseerde) woofer voor indrukwekkende hoge tonen, gedetailleerde en heldere middentonen en een verrassend coherente en goed getimede bas.
Kenmerken:
Gevoeligheid (2,83 V / 1 m) [dB]: 87
Nominale impedantie [ohm]: 6
Maximale SPL [dB]: 108
Aanbevolen versterkervermogen [W]: 5 - 150
De OBERON 3 is eenvoudig te integreren in elke kamer. Zowel de driver materialen en geometrie toegepast in de OBERON 3 zijn geselecteerd om een ​​breed verspreidingspatroon in het luistergebied te bereiken. Dezelfde principes zijn toegepast bij het ontwerp van de crossover. Als gevolg hiervan zult u een goed geïntegreerd geluid ervaren, zelfs wanneer u met een aanzienlijke hoek buiten de as luistert. Dit is belangrijk omdat u zelden recht voor uw luidsprekers zit wanneer u naar muziek luistert. Een bijkomend voordeel is ernstig verminderde harmonische vervorming en diffracties die frequentieverstoring veroorzaken, omdat deze altijd sterker zullen zijn in een reactie op de as. Dit is ook de reden waarom alle DALI-luidsprekers niet zijn ontworpen om te worden ingedrukt. 
Specificaties:
Frequentiebereik (+/- 3 dB) [Hz]: 47 - 26.000
Gevoeligheid (2,83 V / 1 m) [dB]: 87
Nominale impedantie [ohm]: 6
Maximale SPL [dB]: 108
Aanbevolen versterkervermogen [W]: 5 - 150
Crossover-frequentie [Hz]: 2400
Crossover-principe: 2 wegen
Hoogfrequentiestuurprogramma, hoeveelheid: 1 x 29 mm
Hoogfrequente driver, diafragmatype: Zachte textielkoepel 
Lage frequentie driver, hoeveelheid: 1 X 7 "
Lage frequentie driver, Diafragma type: Houtvezel kegel
Behuizingstype: Basreflex
Bass Reflex-afstemfrequentie [Hz]: 49
Verbindingsingang: Enkele draad 
Aanbevolen plaatsing: Plank of standaard 
Aanbevolen afstand van muur [cm]: 5 - 50
Afmetingen met basis (hxbxd) [mm]: 350 x 200 x 315 mm
Gewicht: 6.3 kg 
Wat zit er in de doos:
Rubberen voetjes 
Voorrooster
De Bluesound Powernode Gen3 overtreft weer de vorige modellen en de concurrentie! De Bluesound Powernode Gen3 maakt het mogelijk om bedraad en draadloos uw bestaande muziekinstallatie uit te breiden met een bijzonder complete en mooie muziek bron. Sluit de optische, coaxiale digitale uitgang of cinch stekkers aan op uw versterker en geniet van uw muziekcollectie!
Kenmerken:
2x 80 watt versterker
32 bit - 384 Khz D/A Converter
Internet Radio
Stream Spotify - Qobuz - Tidal - Deezer
Stream High Res Kwaliteit met Qobuz en Tidal MQA
Bluetooth aptX-HD
Bluetooth aptX-HD voor hoofdtelefoon
Airplay 2
HDMI eARC
Bluesound is niet alleen met elke tablet of smartphone die op iOS of Android te bedienen. Ook heeft Bluesound een APP voor Windoes, Apple Mac en Kindle fire. De Apps die daarvoor nodig is, kunt u gratis downloaden. De Bluesound App maakt het mogelijk om eenvoudig door uw muziekcollectie te bladeren, een wereld aan internetradio zenders te verkennen of snel gebruik te maken van streaming diensten. Heeft u reeds uw collectie gedigitaliseerd? Bluesound werkt met elke NAS of gedeelde map in uw netwerk.
Specificaties:
Merk: Bluesound
Afmetingen: 220.0 × 190.0 × 70.0 mm
Type: Powernode Gen3
Kleur: Wit, Zwart
Levering: Per stuk
Soort Product: High Resolution Media Player
Materiaal toplaag: Kunststof
Afwerking: Satijn
Remote app: Remote APP Android, Remote APP Apple
Voice control: Amazon Alexa, Google Assistant
Audio jack 3,5 mm ingang: 2
Subwoofer uitgang: 1
Digitaal optische ingang: 2
HDMI uitgang: 1
USB: 1
LAN: Ja
WLAN: Ja 
Ir ingang: 1
12V trigger: 1
Afspeel formaten audio: AAC, AIFF, ALAC, FLAC, MP3, MQA, WAV, WMA
Draadloos streamen: AirPlay 2, Bluetooth aptX HD, Bluetooth ontvanger, Bluetooth zender
Streaming service: Amazon Music, Deezer, DLNA, HD Tracks, Highres Audio, Idagio, Internetradio, Napster, Qobuz, Spotify, TIDAL
Streaming systeem: Bluesound by NAD, Roon Compatible
Vermogen per kanaal: 2x 80 watt
Versterker type: Klasse D
Wat zit er in de doos:
PowerNode N330
Netsnoer
Ethernetkabel
Toslink>3.5mm Mini Adapter
0 sterren op basis van 0 beoordelingen
0 Reviews