Je beoordeling toevoegen
QED Performance XT25 speakerkabel incl Connectoren (5meter voor 2 speakers)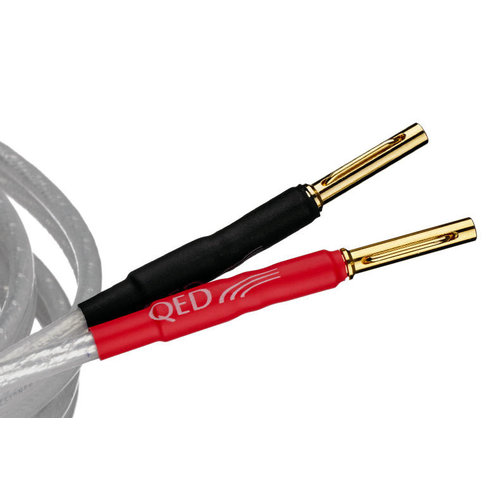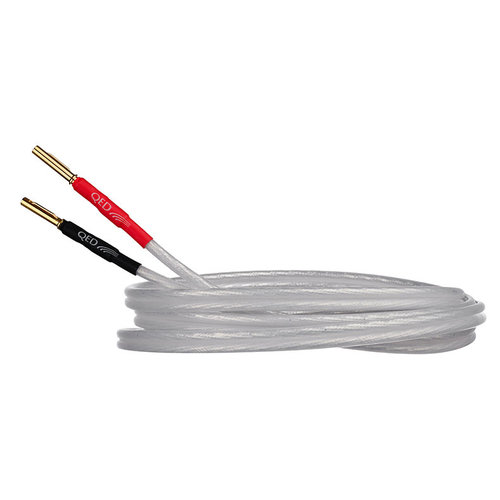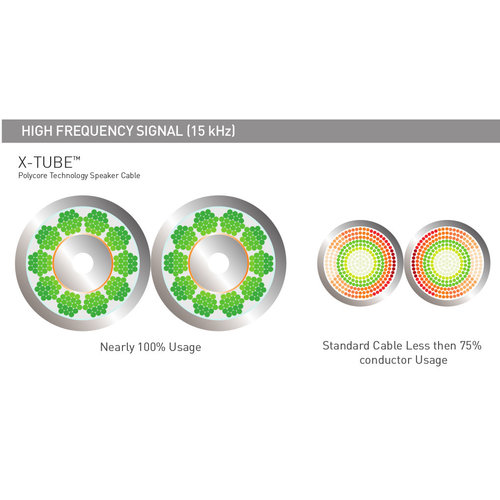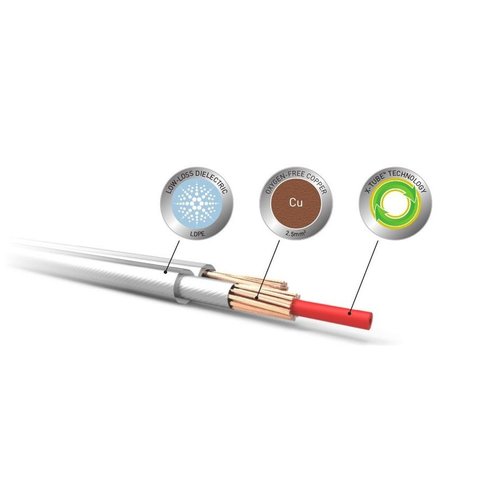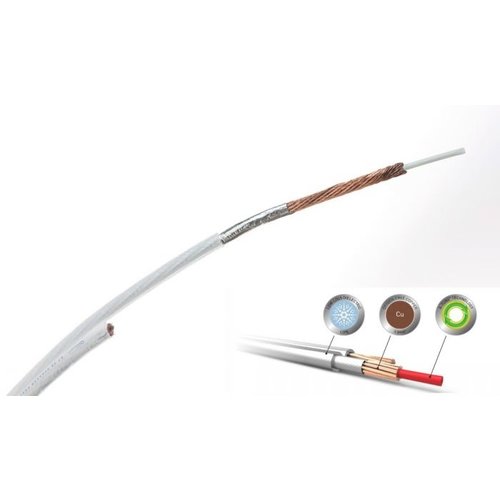 QED Performance XT25 speakerkabel incl Connectoren (5meter voor 2 speakers)
Gebruik kortingscode QED25806 en ontvang 2,5% extra korting
voor 23:59 uur besteld, morgen in huis via DHL
De QED Performance XT25 luidsprekerkabel is van onder tot boven ontworpen voor een perfecte weergave in zijn prijsklasse. Verkrijgbaar in 2, 3 of 5 Meter. Lees meer
Beschrijving
De nieuwe QED XT25 entry level luidsprekerkabel voor een verrassend lage prijs.
De buitenkant van de kabel is gemaakt van ldpe (lagedichtheidspolyetheen). Daaronder zit een laag van aluminium mylar. Ook de holle kern van de QED XT25 is gemaakt van ldpe.
Tussen de kern en het aluminium mylar folie liggen tien strengen koperdraad. Ieder streng bestaat uit 19 draadjes van 0,13 millimeter. Het gebruikte koper is voor 99,999 procent zuurstofvrij. Het totale kopersnijvlak is 2,5 mm2 en de kabel heeft volgens QED een lage gelijkstroomweerstand.
Cross-sectional area 2.5 mm2
Wire gauge 14 AWG
Jacket outside diameter 3.96 mm
Loop inductance 0.52 μH/m
Loop resistance 13.4 mΩ/m
Capacitance 35.0 pF/m
Dissipation factor @ 10 kHz 0.0001
Conductors 10 x 19/0.13 mm
Insulation LDPE jacket with 100% coverage of Aluminium Mylar tape wrap
Verkrijgbaar in 2, 3 of 5 Meter.
De kern van de kabel is niet van koper. De koperen geleiders liggen cirkelvormig om de kern heen. De negatieve gevolgen van het skin-effect worden op deze wijze geëlimineerd of in elk geval verminderd.
0 sterren op basis van 0 beoordelingen
0 Reviews