Je beoordeling toevoegen
Bluesound Combi Deal pulse flex 2i + accu - Zwart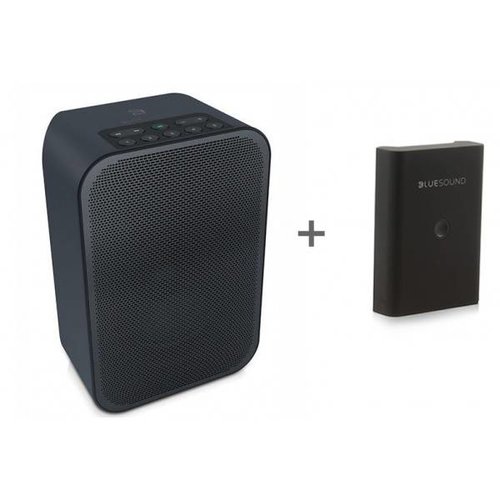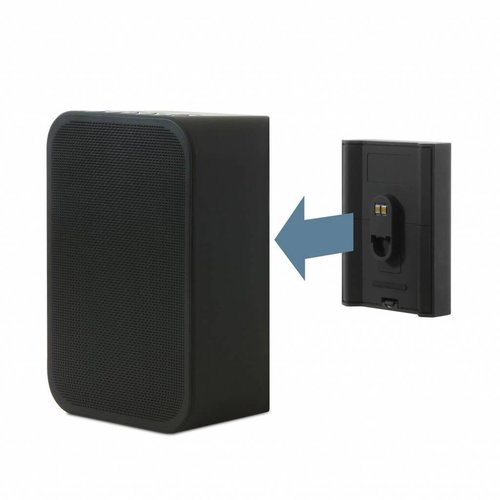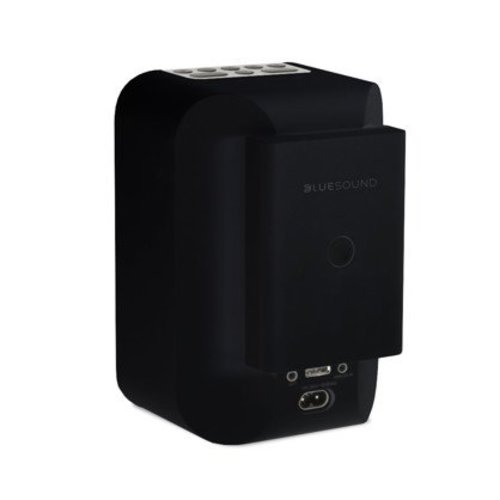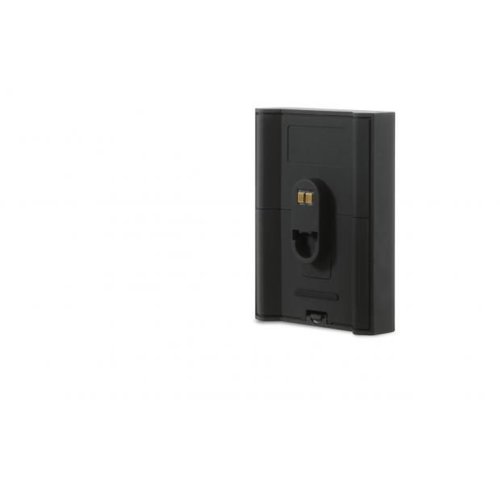 Bluesound Combi Deal pulse flex 2i + accu - Zwart
PostNL voor 15:00 besteld, vandaag verzonden
De PULSE FLEX 2i is een supercompacte en gebruiksvriendelijke streamingluidspreker voor kwaliteitsgeluid in de kleinere kamers van thuis. 399 euro Lees meer
Beschrijving
Bundelprijs: Bluesound Pulse Fles 2i + Accu
De PULSE FLEX is een supercompacte en gebruiksvriendelijke streamingluidspreker voor kwaliteitsgeluid in de kleinere kamers van thuis. Hij werkt perfect samen met de rest van het Bluesound-systeem. Nu samen met de BP100 accumodule. Zwart of wit.
Dit is een supercompacte, draadloze en draagbare multiroom speaker die je geluid in studiokwaliteit geeft. Je speelt je MP3's af, maar deze speaker komt het best tot zijn recht als je High Definition muziek afspeelt. De technologie waarmee deze handzame speaker is gemaakt is ongeëvenaard. Dit levert een onweerstaanbaar geluid op in de zuiverste weergave.
Deze draadloze speaker reageert soepel en snel op de bediening door de Cortex-9 Multi-core processor. Muziek streamen is nog nooit zo makkelijk en aantrekkelijk geweest en je eigen muziekverzameling klonk nooit zo goed. Nog meer mensen aanwezig met een fijne muziekcollectie? Iedereen met een bluetoothapparaat kan aangesloten worden op deze draadloze luidsprekers
Specificaties:
Gemakkelijk in te stellen, eenvoudig uit te breiden en draagbaar
Flexibel gebruik binnen en buiten: Draagbaar
Battery pack sold separately
Stream je digitale muziek naar elke bestaande hifi set
Maak verbinding met, en krijg toegang tot internet radiostations en online muziekdiensten
Apple AirPlay 2
Ingebouwde luidsprekers van hoge kwaliteit
Bekroonde versterker en 32-bit/192 kHz DAC
Intuïtieve bediening via iOS, Android en Kindle Fire apps
Convenient desktop controller for Windows/OS X
Ontworpen door Audiofielen
Streamingluidspreker
Hybride digitale-versterkertechnologie
Geïntegreerde draadloos-netwerkfunctie*
Bluetooth 4.0, incl. aptX
Touchpanel aan de bovenkant voor de meest noodzakelijke bediening (play/pause/volume enz.)
IR-ontvanger met leerfunctie, zodat je hem ook als TV-luidspreker kunt gebruiken
Totaal uitgangsvermogen: 60 watt tri-amp (THD 0,005%)
Ondersteunde streamingservices in Nederland: Spotify, Tidal, Deezer enz.**
Ondersteuning voor gestreamde muziek op smartphone of tablet
Geluidsformaten: MQA, MP3, AAC, WMA (incl. lossless), OGG, FLAC, ALAC, WAV, AIFF
Maximale resolutie: 24-bit/192kHz
ARM Cortex A9 CPU 1GHz-processor
Aansluitingen: Digitale/analoge audio-ingang (optisch/mini-jack), IR-ingang, Ethernet, USB A (externe USB-media)***, USB Mini (service)
Hoofdtelefoonuitgang met speciale versterker (stereo-mini-jack)
Max. twee groepen tegelijkertijd in multiroom-systeem
Netwerk: Gigabit Ethernet, 802.11 b/g/n (Wi-Fi)
Besturingssysteem (voor opgeslagen muziekbestanden): Windows Vista, 7, 8, Mac OSX 7 - 10
Energieverbruik stand-by (offline/netwerk/Wi-Fi): 0,4 / 3,9 / 4,6 watt
Inclusief: Ethernetkabel, optische/mini-jack-adapter
Afmetingen:12,5 x 18,3 x 10 cm (BxHxD)
Gewicht: 3,6 kg
Wat zit er in de doos:
Pulse flex 2i
Netwerk kabel 
Toslink>3.5mm Mini Adapter
De Bluesound BP100 is een opklikbare accumodule voor de draadloze multiroom-luidspreker PULSE FLEX. Met de BP100 kun je ook in de tuin of op de camping van Bluesound genieten en via Bluetooth draadloos muziek afspelen met de smartphone.
De BP100 gebruikt 8 oplaadbare AA-batterijen, dus als je extra lang naar het strand gaat en gewoon naar muziek wilt blijven luisteren, neem je gewoon wat extra batterijen mee – dan kun je blijven feesten. Met de BluOS-app op smartphone of tablet zie je direct hoe vol of leeg de accu is.
En als je weer thuis bent, haal je de module eraf en sluit je de PULSE FLEX gewoon weer aan op het stopcontact. De luidspreker wordt dan weer onderdeel van het Bluesound-streamingsysteem, zodat je alles kunt aansturen via de BluOS-app op je smartphone of tablet. De batterijen worden automatisch opgeladen als de BP100 op een stopcontact is aangesloten.
De Bluesound BP100 is verkrijgbaar in het wit of zwart.
Specificaties:
Accumodule voor Bluesound-streamingluidspreker
Eenvoudig te monteren (opkliksysteem)
Werkt met 8 oplaadbare AA-batterijen (meegeleverd)
Geïntegreerd oplaadfunctie
Tot wel 6 uur speelduur zonder opladen
Afmetingen: 8,2 x 27,5 x 11,3 cm (BxHxD)
Gewicht: 0,2 kg
0 sterren op basis van 0 beoordelingen
0 Reviews