Je beoordeling toevoegen
Tweedekans: Bluesound Pulse Sub+ - Subwoofer Zwart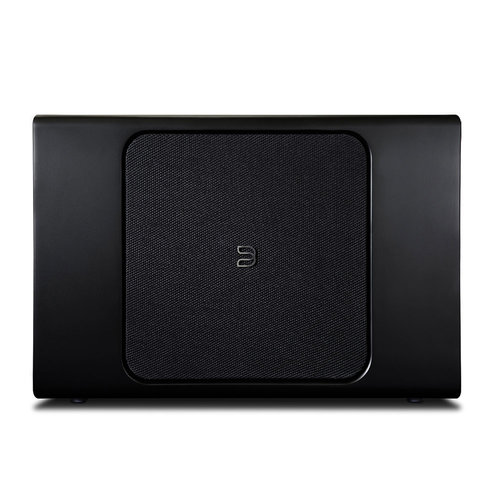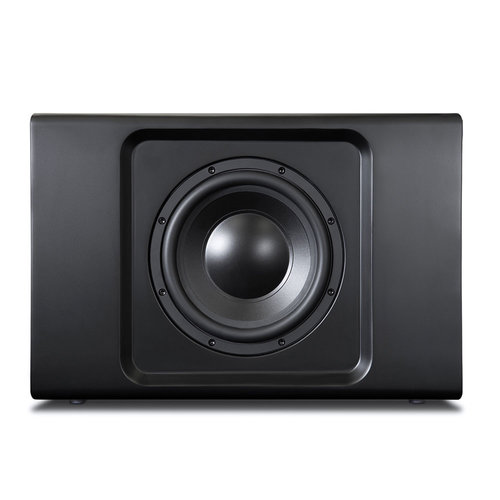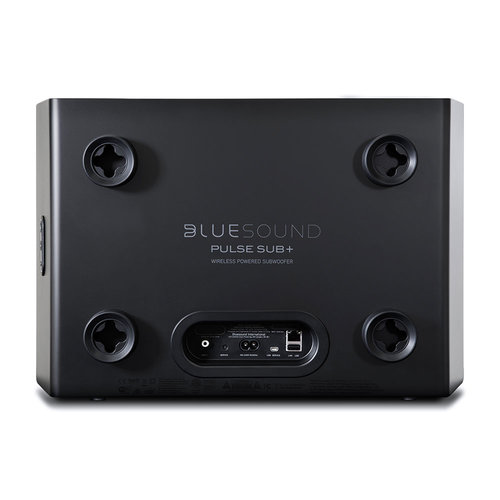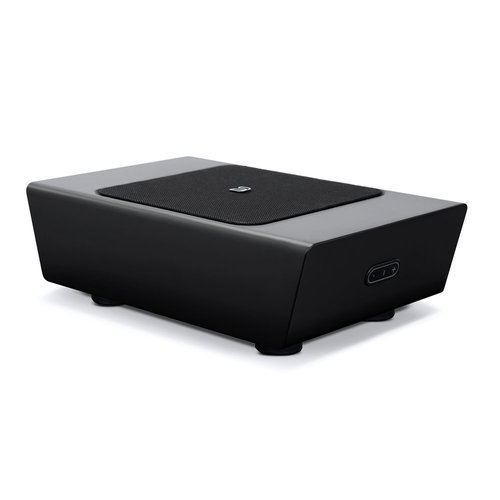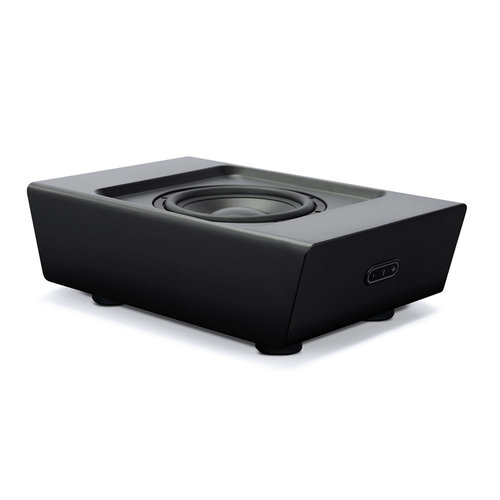 Tweedekans: Bluesound Pulse Sub+ - Subwoofer Zwart
PostNL voor 15:00 besteld, vandaag verzonden
Tweedekans in nieuwstaat:
- Geretourneerd product in beschadigde originele verpakking
- Compleet met onbeschadigde accessoire(s)/onderdelen Lees meer
Beschrijving
Breng uw luisterervaring naar een hoger niveau met de PULSE SUB+ draadloze subwoofer met eigen voeding. Deze subwoofer is ontworpen voor gebruik met Bluesound draadloze luidsprekers, versterkers en streamers en is voorzien van een 8" woofer en een slimme DSP-versterker die 150 watt diepe, gedetailleerde bas zonder vervorming levert. Het slanke, compacte ontwerp en de draadloze connectiviteit bieden u onbeperkte plaatsingsflexibiliteit, terwijl de BluOS app u in enkele minuten laat paren en instellen met volume- en crossover-bediening direct in de app.
Ontworpen voor gebruik met Bluesound draadloze luidsprekers, thuisbioscoop of stereocomponenten
150 watt subwoofer die diepe bas toevoegt aan muziek, films en games
8" woofer gestuurd door een slimme DSP-versterker voor een gecontroleerde vervormingsvrije uitgang
Dankzij het draadloze ontwerp kunt u de subwoofer overal plaatsen zonder dat u zich zorgen hoeft te maken over draden
Strak en compact om naast, achter of onder uw meubels te passen
Eenvoudig te koppelen en in te stellen in enkele minuten met behulp van de BluOS Controller App
Sta het op, leg het neer, of monteer het met de aangepaste montagebeugel (meegeleverd)
De PULSE SUB+ draadloze subwoofer is ontworpen om zo eenvoudig te zijn en het begint met het gebruik van de BluOS App om de subwoofer snel te installeren en draadloos te verbinden met elke Bluesound speler. In de app zitten eenvoudige en speciale regelaars voor het volume, de crossover en de fase-aanpassing, zodat u de subwoofer eenvoudig kunt bedienen en aanpassen aan de optimale instellingen voor de beste luisterervaring.
Specificaties:
Statusindicator: Dimbare LED
Verwerker: ARM® Cortex™ -A9, 1GHz
Vermogen: Universele bi-pin AC-snoerinvoer, (100 - 240AC, 50/60Hz)
Draadloos: WiFi 802.11ac, dual-band
Ethernet/LAN: Ethernet RJ45
Analoog: Mono Laag/Lijnniveau-ingang
USB: Type A (alleen upgrade); Type B (mini) voor service
Meegeleverde accessoires: 120V AC stroomkabel, 230V AC stroomkabel,Magnetische Rubber Voeten x 2< Wandmontagebeugel< Veiligheids-/garantiegids< Snelle installatiegids
Doorlopend: 150W
Dynamische Piek: 200W
Type: Slimme DSP-versterker, Klasse D
Stroomverbruik: 0.5W Network Stand-by
Op As @ 0°±2dB: 22Hz - 150Hz
LF Cutoff -10dB: 20Hz
Woofer (Nominaal): 203mm / 8" Polypropyleen kegel, Rubber Surround
Crossover: 50Hz - 150Hz, LFE-instelling
Mobiel Besturingssysteem: BluOS - Gratis Android en iOS App online beschikbaar bij Google Play en Apple App Store
Geavanceerde audiocontroles: Volume +/-, Variabele crossover-frequentie, Variabele fase
Fysieke drukknoppen: Volume +/-, Functietoets
Afmetingen: 457 x 300 x 146mm (B x H x D metrisch)
Gewicht: 8,28kg/18,25lbs
0 sterren op basis van 0 beoordelingen
0 Reviews