Je beoordeling toevoegen
Tweedekans: Ruark Audio R1 MK4 Deluxe Radio met Dab+ en bluetooth - Espresso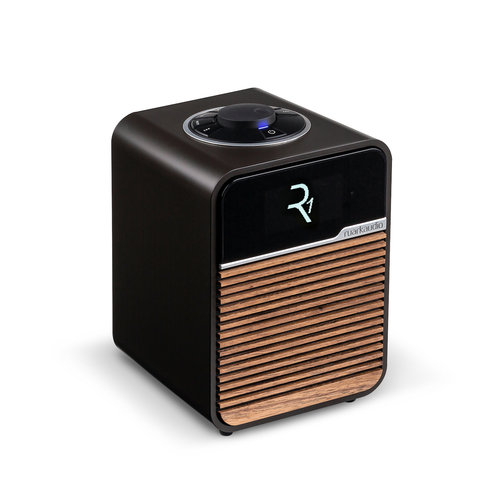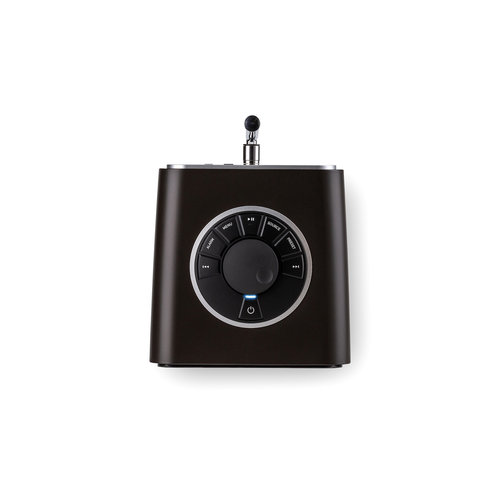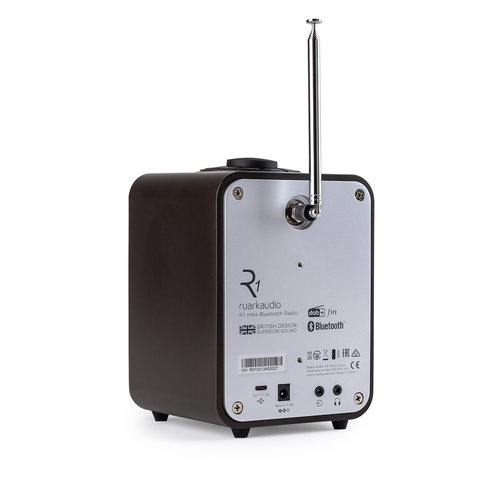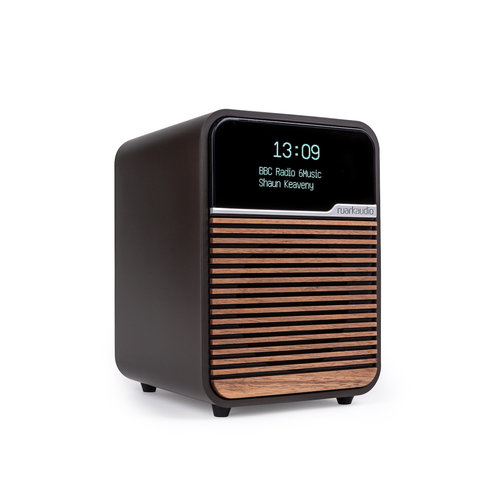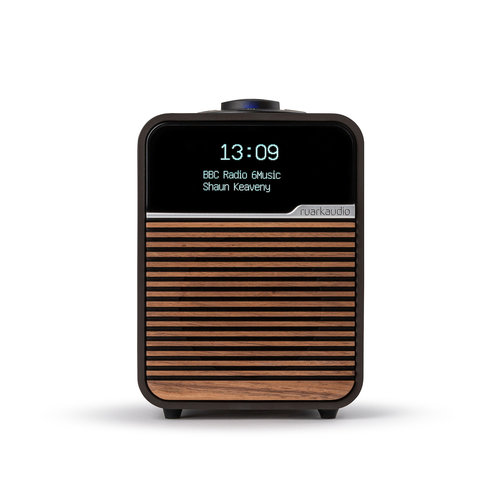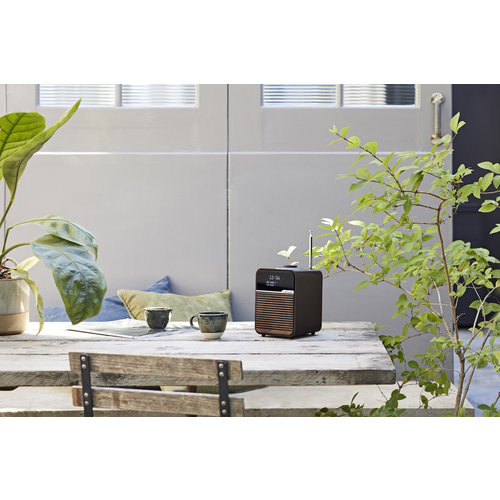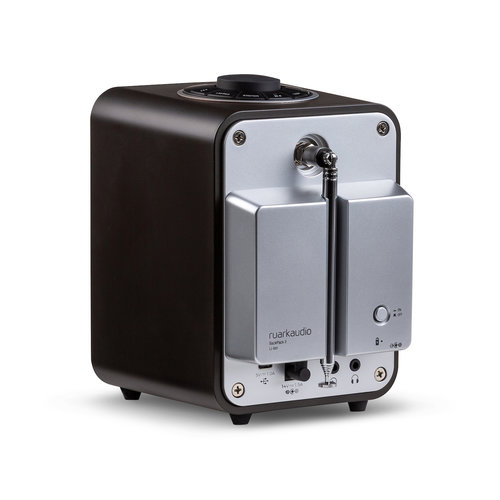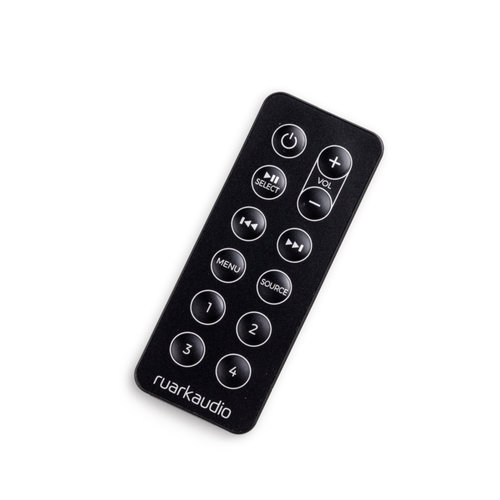 Tweedekans: Ruark Audio R1 MK4 Deluxe Radio met Dab+ en bluetooth - Espresso
PostNL voor 15:00 besteld, vandaag verzonden
Tweedekans in nieuwstaat:
- Geretourneerd product in beschadigde originele verpakking
- Compleet met onbeschadigde accessoire(s)/onderdelen Lees meer
Beschrijving
De scherpe OLED-display geeft duidelijk tijd-, alarm- en programma-informatie weer en past zich automatisch aan het omgevingslicht aan, waardoor het een perfecte metgezel is voor het bed. De radio-ontvangst is uitstekend, en met een Bluetooth-ontvanger kun je genieten van het geweldige geluid van de R1 wanneer je streamt vanaf je telefoon of computer.
Kenmerken:
DAB, DAB + en FM-tuner
Bluetooth ontvangst 4.2
RTC met batterijback-up
Stereo koptelefoonuitgang
Toonaangevend geluid
Lineaire versterker
Meertalige gebruikersinterface maakt R1 tot een echt internationale propositie. Ook met een ingebouwde real-time klok worden tijd en datum actief gehouden wanneer de stroom wordt losgekoppeld of wanneer verzonden gegevens niet beschikbaar zijn. De lijst met functies gaat verder, maar andere hoogtepunten zijn een USB-C oplaad- / shuffle-afspeelpoort, hoofdtelefoonuitgang, schakelbare lijningang en natuurlijk ons ​​handelsmerk RotoDial-besturingssysteem. Het geluidssysteem wordt aangedreven door een krachtige klasse AB lineaire versterker voor uitzonderlijke dynamiek resulterend in een uitstekend luisterbaar geluid op alle volumeniveaus.
Specificaties:
Toonaangevend geluid met adaptieve EQ
DAB, DAB + en FM-tuner
Bluetooth-ontvanger van hoge kwaliteit
RTC met batterijback-up
Intuïtief Rotodial controlesysteem
Lineaire versterker met Ruark NaturalSound + driver
OLED-display met hoog contrast en automatisch dimmen
USB-C-poort voor opladen en in willekeurige volgorde afspelen
Voorgevormde polymeerbehuizing met akoestische behandeling
Met de hand vervaardigd houten lattenrooster
Instelbare EQ-instellingen
Gemakkelijk aan te passen voor hotelgebruik
Verbeterd energiebeheer met optioneel batterijpakket
Optionele afstandsbediening met 4 voorinstellingen voor directe toegang
Stereo koptelefoonuitgang
Gebruiksvriendelijke uitgebreide dubbele alarmen
Stroomverbruik: 0,7 W stand-byvermogen; automatische stand-by na 20 minuten, zie gebruikershandleiding voor meer details
Afwerking: lichte room- en espressolakken
Bij registratie na aankoop bij Ruark wordt de standaard garantie van 2 jaar verlengd met 1 jaar extra naar 3 jaar
9 Watt muziekvermogen
Helder contrastrijk OLED scherm met veel info en een grote tijdsaanduiding
Automatisch dimbaar
10 voorkeuzestations FM en 10 DAB+
USB-C poort voor het opladen van mobiele apparaten zoals tablets en telefoons
USB-C poort (2.0) kan tevens gebruikt worden om muziek af te spelen, let op: verloop nodig indien u een USB stick wilt afspelen
USB formaten: MP3, AAC tot 48 kHz / 320 kbps, FLAC tot 24bit 96 kHz, WAV tot 24bit 96 kHz, WMA tot 44,1 kHz 320 kbps
Audio ingang stereo 3.5mm voor andere audiospelers zoals telefoons, CD spelers etc
Instelbare hoge en lage tonen (treble / bass)
Loudness functie voor verbetering van het geluid bij lage volumes
Stereo hoofdtelefoonuitgang
Makkelijk in te stellen dubbel alarm (eenmalig, wekelijks, weekdag, weekend)
Instelbare taal van het menu, ook in NL en FR
Radio kan ook in een hotelmodus gezet worden!

Maximaal volume kan dan gelimiiteerd worden
Naam van het hotel kan op het display getoond worden
Bluetooth naam kan gewijzigd worden in bijvoorbeeld het kamer nummer
Er is maar 1 alarm instelling die alleen geldt voor de komende 24 uur

Afmetingen: H175 × B130 × D135 mm
Gewicht: 1,5 kg
0 sterren op basis van 0 beoordelingen
0 Reviews