Je beoordeling toevoegen
DALI Sound Hub Streamer - DAC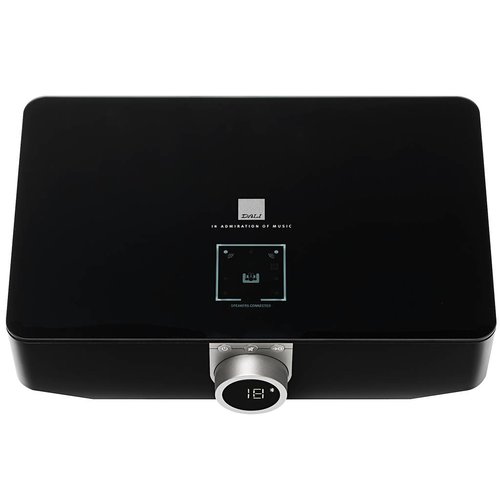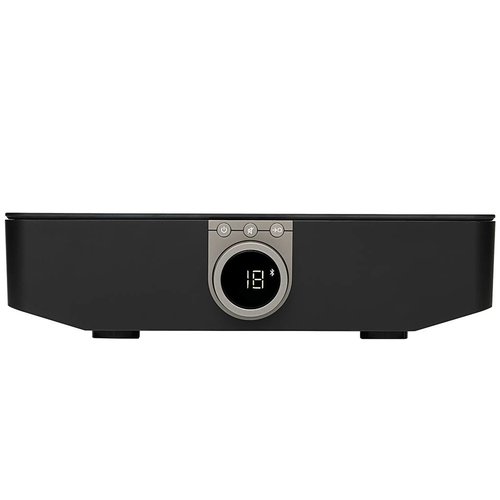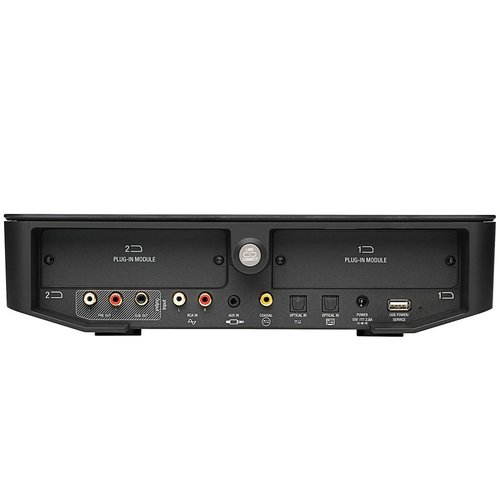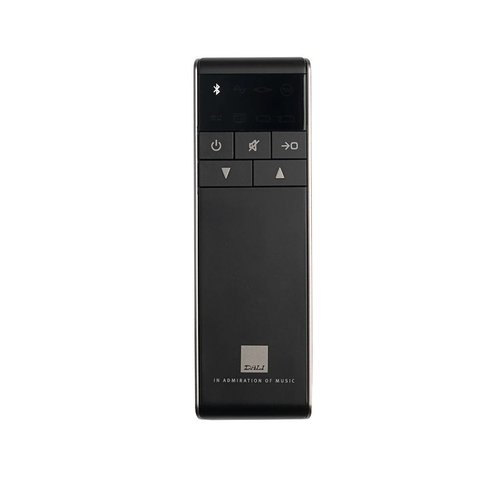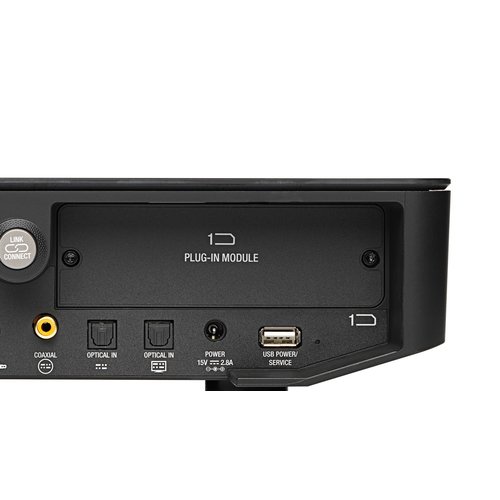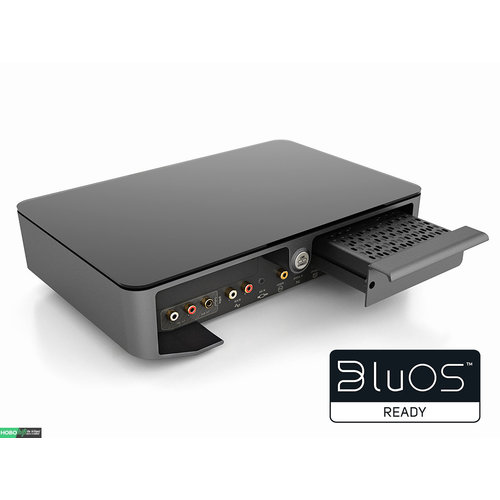 DALI Sound Hub Streamer - DAC
PostNL voor 15:00 besteld, vandaag verzonden
De DALI Sound Hub is een compacte, stijlvol vormgegeven voorversterker met geïntegreerde DAC, Bluetooth en de mogelijkheid voor uitbreidingsmodules. Perfect te combineren met de DALI CALLISTO luidsprekers, die met deze Sound Hub draadloos aangestuurd kunn Lees meer
Beschrijving
De DALI Sound Hub is een compacte, stijlvol vormgegeven voorversterker met geïntegreerde DAC, Bluetooth en de mogelijkheid voor uitbreidingsmodules. Perfect te combineren met de DALI CALLISTO luidsprekers, die met deze Sound Hub draadloos aangestuurd kunnen worden. 
DALI Sound Hub is het muzikale hart van CALLISTO, de actieve luidsprekers van het beroemde Deense merk. Wat u ook op deze DALI voorversterker/ zender aansluit, het signaal wordt in hoge 24-bits kwaliteit draadloos naar de CALLISTO luidspreker gestuurd. Via de DALI Sound Hub kunt umet een druk op de Link-toets achterop de luidsprekers met de zender laten verbinden, waarna luisteren draadloos genieten wordt. Audio, volume en balans worden automatisch geregeld.
Kenmerken:
Bluetooth
Pre-Out
Sub Pre-Out
Mini Jack 3,5 mm
Voorversterker
Coaxiaal
Digitaal Optisch
Dankzij het automatische 'source sensing'' systeem van de DALI Sound Hub hoeft u amper na te denken van welke input u gebruikmaakt. Begin gewoon met het afspelen van muziek of zet uw tv aan en de Sound Hub activeert automatisch de juiste invoer. Daarnaast worden de verbonden CALLISTO luidsprekers ook ingeschakeld wanneer deze nog in stand-by modus staan. En de Sound Hub is ook nog eens eenvoudig uit het zicht te plaatsen, bijvoorbeeld in een kast. Het bedieningsgemak blijft, want de meegeleverde afstandsbediening werkt via Bluetooth en straalt zo de opdrachten door gesloten deuren heen.
De DALI Sound Hub is uitgevoerd met twee optische aansluitingen, een digitale coaxiale ingang, een analoge ingang en kan tevens worden uitgebreid met slimme modules. Zo kunt u streaming audio via het Bluesound platform toevoegen door een DALI BluOS module in te (laten) bouwen. Een tweede poort maakt het in de toekomst mogelijk om de DALI Sound Hub uit te breiden, met het oog op eigen multiroom- of meerkanaals oplossingen. Het systeem is daardoor toekomstbestendig! Direct verbinden met een eindversterker, actieve luidspreker en een subwoofer is met de Sound Hub overigens ook gewoon mogelijk. De Sound Hub is voorzien van Bluetooth (AptX HD en AAC) , zodat u vanaf een tablet of smartphone direct muziek kunt streamen.
specificaties:
Merk: DALI
Productserie: DALI Callisto
In de doos: Afstandsbediening, Batterijen,Handleiding, Voeding
Maatwerk: Nee
CategorieStereo: voorversterker, Uitbreidingsmodules: DAC24 bit / 192 kHz
IngangenDigitaal: Coaxiaal (S/PDIF), Digitaal Optisch (Toslink), Mini-Jack 3,5 mm, RCA (Line in)
Uitgangen: Pre-Out (RCA), Subwoofer Pre-Out
Kleur: Zwart
Streamingtechniek: Bluetooth
Stroomverbruik: Watt
Stroomverbruik standby: Watt
Energieverbruik per jaar: Watt
0 sterren op basis van 0 beoordelingen
0 Reviews