Je beoordeling toevoegen
Edifier MS50A multiroom wifi speaker - Walnoot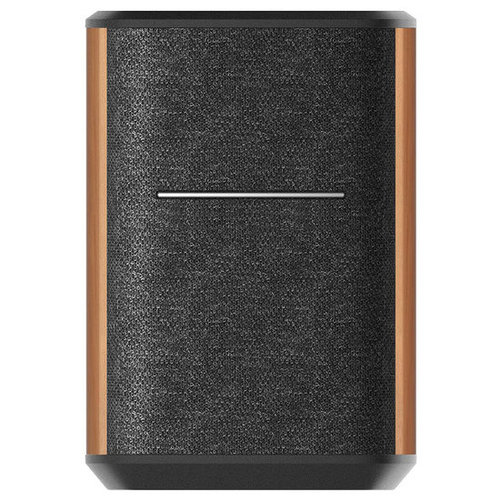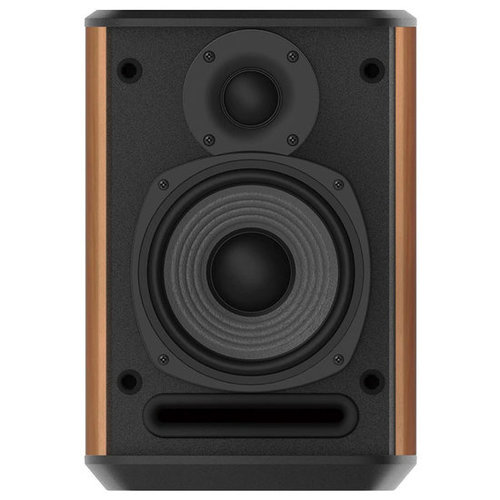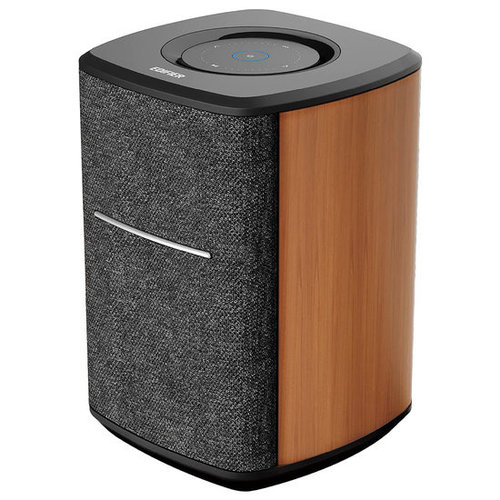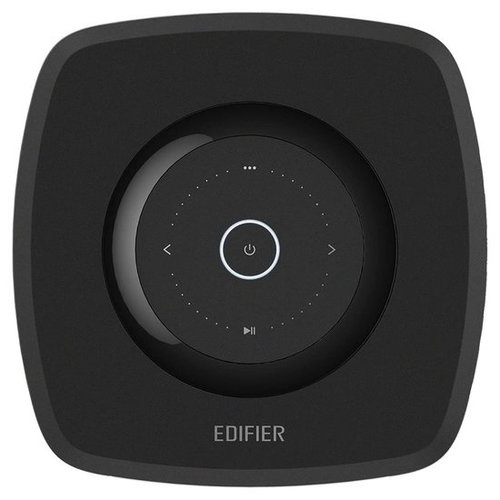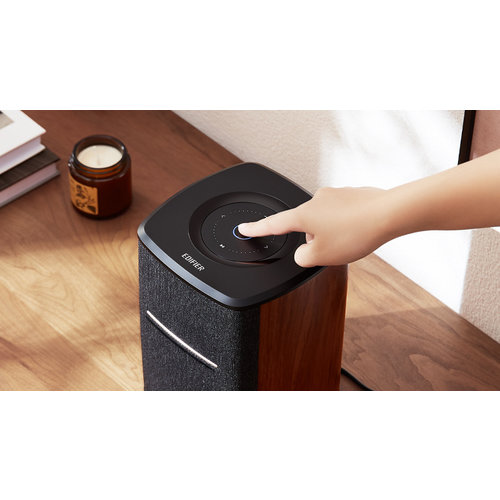 Edifier MS50A multiroom wifi speaker - Walnoot
PostNL voor 15:00 besteld, vandaag verzonden
· Bluetooth 5.0
· Slimme aanraakbediening
· Multi-Room muziek
· WIFI Lees meer
Beschrijving
De Edifier MS50A is Edifiers antwoord op de hedendaagse vraag naar functionele en kwalitatief goed klinkende draadloze multiroom luidsprekers. De MS50A heeft een fraaie vormgeving en een bescheiden grootte. Bovenal is deze handige speaker voorzien van vrijwel alle belangrijke features die je in een Wi-Fi luidspreker zult zoeken en is geschikt voor gebruik in elke ruimte van het huis. Edifier heeft bij de ontwikkeling van de draadloze luidspreker niet als een van de eerste spelers een slimme oplossing willen bieden, maar in plaats hiervan heeft de fabrikant heel slim een luidspreker ontwikkeld die uitzonderlijk goed klinkt. Dankzij de krachtige ingebouwde versterker met DSP geniet je  van een dynamische muziekbeleving met een diep laag en sprankelende hoge tonen.
Kenmerken:
Bluetooth 5.0
Slimme aanraakbediening
Multi-Room muziek
WIFI
Deze Wi-Fi luidspreker is voorzien van Bluetooth en AirPlay 2, is geschikt voor multiroom muziekweergave, kan worden gecombineerd met een tweede MS05A luidspreker voor stereo weergave en werkt met diverse online streaming services. De bediening geschiedt via het fraaie bedieningspaneel op de bovenzijde waarop de controls duidelijk zichtbaar zijn gegroepeerd. Bedien eenvoudig het volume, pauzeer de weergave of skip naar de vorige of volgende track met slechts een superlichte touch.
Wat deze speaker voor velen vooral aantrekkelijk zal maken is het ontbreken van microfoons om slimme assistenten al dan niet bedoeld aan het werk te zetten. Hiermee luister je 's avonds voor het slapengaan nog even een romantisch luisterboek zonder dat anderen naar jóuw romances luisteren. Wil je wel gebruik maken van Amazon Alexa, maak hiervoor dan gebruik van de Alexa App of van Alexa Echo. Wil je het niet, dan hoef je je geen zorgen te maken over jouw privacy.
Specificaties:
Type: Speaker systeem
Kleur: Houtkleur/zwart
Smart Home: Alexa
Tweeter: 0,75 inch (19mm) zijden dome
Woofer: 4 inch (102mm) wollen diafragma
Frequentiebereik: 52 Hz - 18 kHz
Continu vermogen: 40 Watt
Geluidsdrukniveau: 85 dB
Aantal boxen: 1
Netwerk: WLAN
Bluetooth 5.0
Slimme aanraakbediening
Multi-Room muziek
WIFI
AirPlay 2
Gewicht 2,3 kg
Afmetingen (HxBxD): 211.3 x 145.5 x 145.5 mm
Wat zit er in de doos:
0 sterren op basis van 0 beoordelingen
0 Reviews