Je beoordeling toevoegen
Gallo Acoustics ProfileSub on-wall subwoofer zwart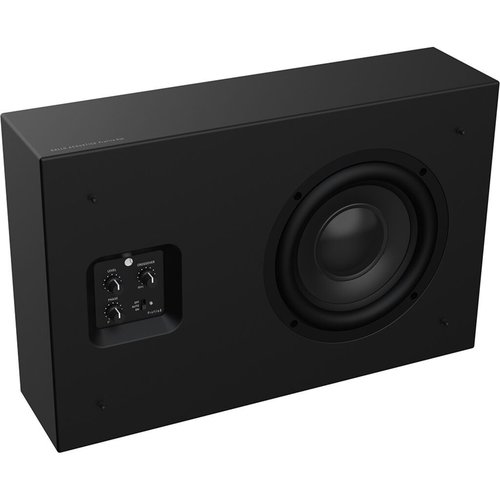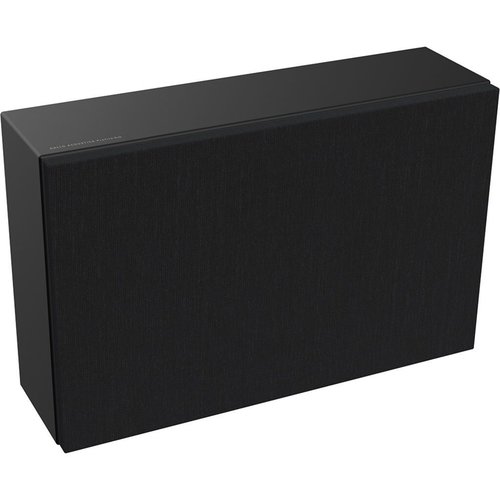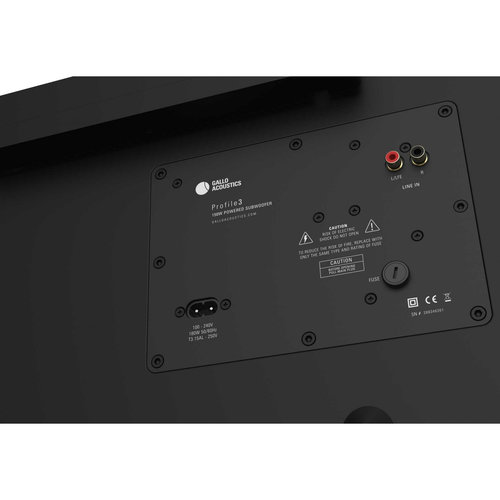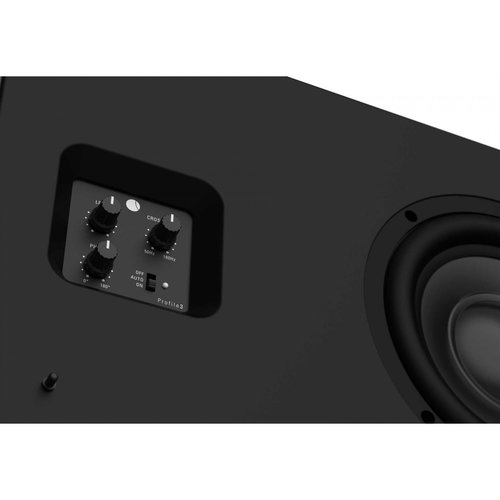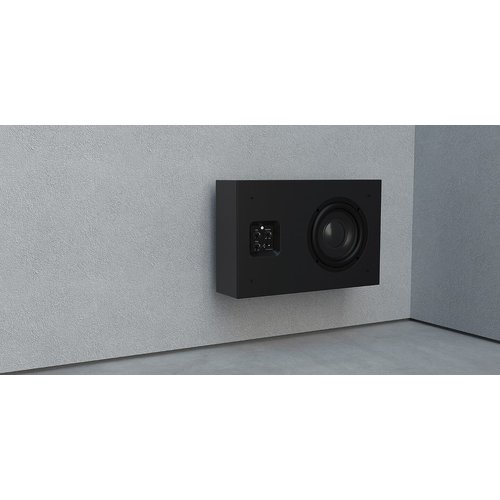 Gallo Acoustics ProfileSub on-wall subwoofer zwart
Gebruik kortingscode GA25239 en ontvang 2,5% extra korting
PostNL voor 15:00 besteld, vandaag verzonden
ProfileSub biedt krachtige maar gecontroleerde basextensie in een discreet, designbewust pakket. Hang ProfileSub horizontaal of verticaal aan de muur of verberg het onder een meubel zoals een bank. Lees meer
Beschrijving
ProfileSub biedt krachtige maar gecontroleerde basextensie in een discreet, designbewust pakket. Hang ProfileSub horizontaal of verticaal aan de muur of verberg het onder een meubel zoals een bank.
Door aan de muur te worden gemonteerd, maakt ProfileSub ruimte vrij en wordt het niet belast door de prestatiebeperkingen en problemen met wandtrillingen die normaal worden geassocieerd met in-wall subwoofers. ProfileSub is ontworpen om akoestisch los te koppelen van de muur, zodat de enige trillingen die worden gecreëerd goede zijn.
Kenmerken:
NBR suround
Actief laagdoorlaatfilter
MDF materiaal 
2 vrouwelijke RCA phono-ingangen
Tuimelschakelaar
On-wall
Met een 8-inch woofer en aangedreven door een hoogwaardige 150 Watt Klasse-D versterker, levert ProfileSub basfrequenties tot 32 Hz, waardoor een uitstekende definitie en diepe, rijke bas wordt ontwikkeld. ProfileSub is verkrijgbaar in satijnwitte en satijnzwarte afwerkingen, elk geleverd met twee afneembare roostermogelijkheden - zwart en cementgrijs, voor een extra element van visuele aanpassing.
Specificaties:
Frequentie: 32Hz - 220kHz +/- 3db
Digitale eindversterker: 150 watt
Woofer: 8" woofer met PP-conus en NBR-suround
Fase: 0 - 180° traploos instelbaar
Actief laagdoorlaatfilter: 50 tot 180 Hz, traploos instelbaar
Kracht: Auto/aan/uit: tuimelschakelaar
Breedte: 475 mm
Hoogte: 305 mm
diepte: 180 mm
Gewicht:  10.5 kg
Behuizing Materiaal: MDF (Vezelplaat met gemiddelde dichtheid)
Connectoren: 2 vrouwelijke RCA phono-ingangen
0 sterren op basis van 0 beoordelingen
0 Reviews