Je beoordeling toevoegen
Gallo Acoustics A'Diva - Luidspreker (Per Stuk)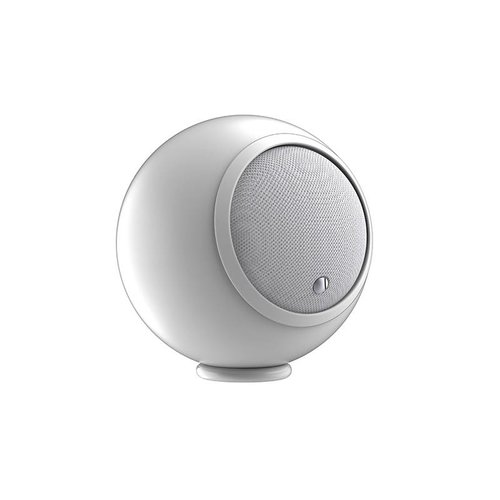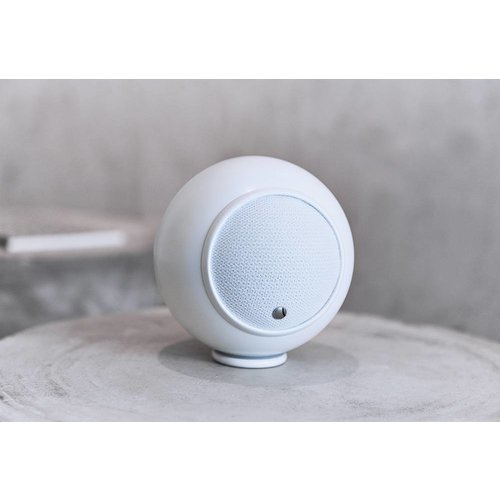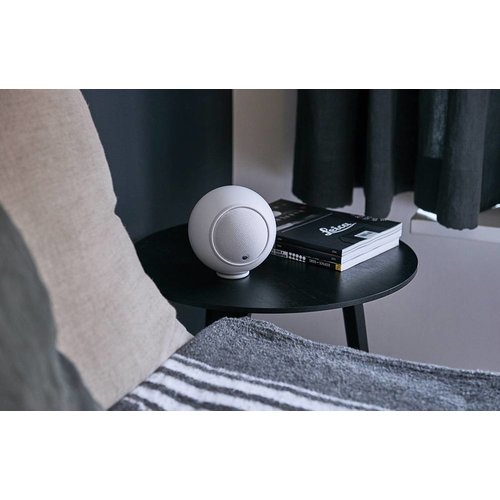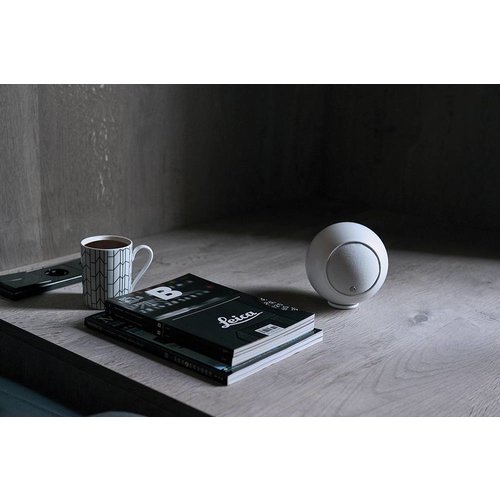 Gallo Acoustics A'Diva - Luidspreker (Per Stuk)
Artikelcode
60084-A'DivaSWhit
Gebruik kortingscode GA25239 en ontvang 2,5% extra korting
PostNL voor 15:00 besteld, vandaag verzonden
✓ High-end satalliet speaker
✓ Diep, vol en helder geluid
✓ Frequentiebereik van 76Hz tot 20Khz
✓ Inclusief tablestand
✓ Produceert een levendig, kristalhelder 3D-geluid
✓ Met Optimised Pulse Technology (OPT)
✓ Mooi compact design van Anthony Gallo Lees meer
Beschrijving
Gallo Acoustics A'Diva luidspreker

De A'Diva is de 5-inch, metalen bolvormige luidspreker van Gallo Acoustics. Bij het ontwerp is voortgebouwd op het verfijnde ontwerp van de best verkochte Micro luidspreker. Gallo Acoustics heeft de A'Diva luidspreker ontworpen met dezelfde elementen die terug te vinden zijn in het ontwerp van de klassieke Micro luidspreker. Het resultaat is een luidspreker met een krachtig geluid, ondanks de bescheiden afmeting.
✓ Gepatenteerde technologie 

De A'Diva is voorzien van een nieuwe, gewijzigde versie van de Micro 3-inch full range driver en levert een extra halve bas octaaf, waardoor de luidspreker gebruikt kan worden zonder dat er een subwoofer bij nodig is. De luidspreker profiteert van dezelfde gepatenteerde technologieën als de bekroonde Micro. Door middel van de unieke behuizing worden resonanties verminderd.
✓ Multifunctioneel gebruik

Dankzij zijn lage vervorming en perfecte geluid, kan de flexibele A'Diva in bijna elke setting worden toegepast, bijvoorbeeld als onderdeel van een twee-kanaals stereo-installatie of home cinema set. Met zijn unieke tafelmontage mogelijkheid en meegeleverde muurbeugel, kan de A'Diva worden gemonteerd aan de wand, worden weggewerkt in een boekenkast of op een tv worden geplaatst. En dit alles zonder afbreuk te doen aan de geluidskwaliteit. Een alternatief zijn de verkrijgbare vloerstands die de A'Diva volledig afschermen voor een veilige plaatsing in de buurt van de tv.
✓ Combinatie

Net als de Micro en Strada luidsprekers, kan de A'Diva worden gecombineerd met de MPS-150 actieve subwoofer van Gallo Acoustics. Of combineer de luidspreker met andere Gallo luidsprekers in een home cinema set-up. Zo is de A'Diva een perfecte center luidspreker in een Micro 5.1 systeem.
✓ Montage

De A'Diva kan vrijwel overal worden gemonteerd, bijvoorbeeld in een kast of op een boekenplank, zonder dat er resonantieproblemen ontstaan. De A'Diva is verkrijgbaar in roestvrij staal, gepoedercoat wit, zilver en hoogglans afwerking.
 Specificaties:
| | |
| --- | --- |
| Frequency Response: |   |
|   On wall or stand | 76Hz to 20Khz  |
|   On isolation ring | 88Hz to 20Khz  |
| Sensitivity: | 88 dB/w  |
| Nominal Impedance: | 8 Ohms  |
| Power Handling: |   |
|   Full range | 50 Watts  |
|   Crossover | 100 Watts  |
| Height on WallflowerT: | 37"  |
| Driver: | 3" full range  |
| Crossover  | None  |
| Dimensions: | 5" Sphere  |
| Gwicht:  | 1.6kg  |
| Cone Material: | Mical Polypropylene Compound  |
| Enclosure Material:  | Mild Steel  |
| Garantie: | 5 Years Parts and Labour |
0 sterren op basis van 0 beoordelingen
0 Reviews