Je beoordeling toevoegen
Tweedekans: Bluesound Powernode N330 met HDMI- Draadloze Muziek Streaming-versterker - Zwart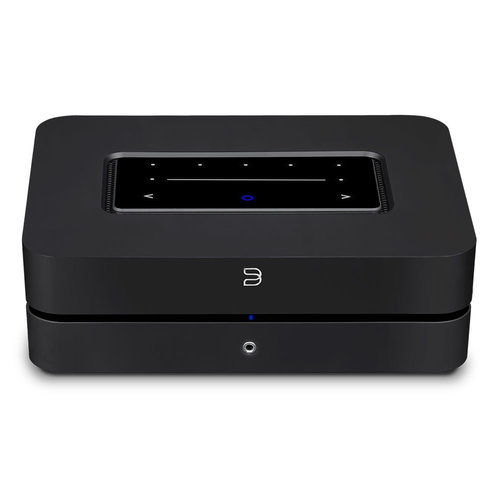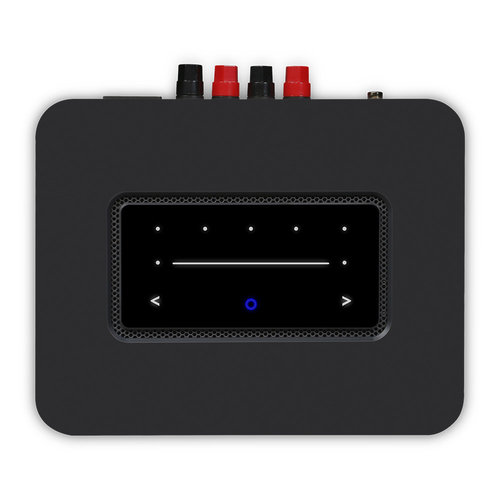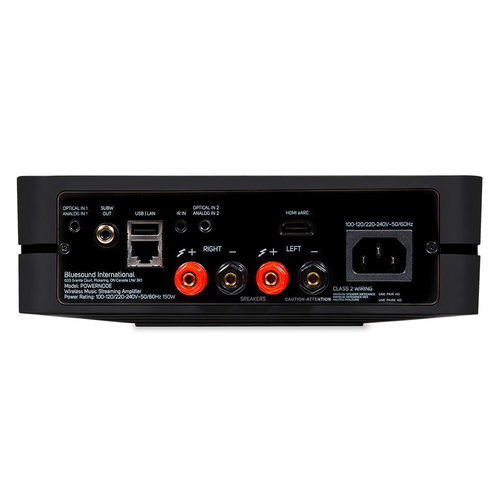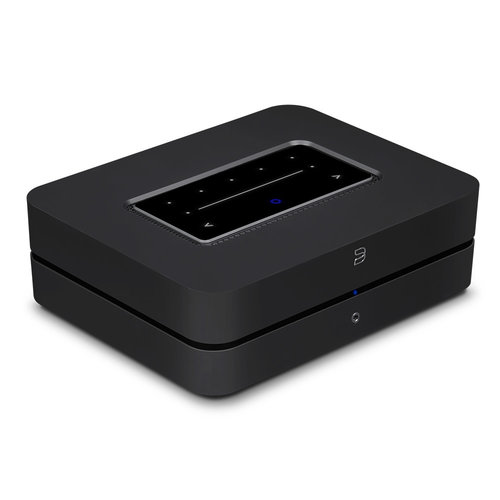 Tweedekans: Bluesound Powernode N330 met HDMI- Draadloze Muziek Streaming-versterker - Zwart
PostNL voor 15:00 besteld, vandaag verzonden
TWEEDEKANS in NIEUWSTAAT:
· Geretourneerd product
· Verpakking open geweest
· Compleet met onbeschadigde product/accessoire(s)/onderdelen
· Product wordt door uitvoerig door ons gecontroleerd en getest
· Het product is zo goed als nieuw Lees meer
Beschrijving
De Bluesound Powernode Gen3 overtreft weer de vorige modellen en de concurrentie! De Bluesound Powernode Gen3 maakt het mogelijk om bedraad en draadloos uw bestaande muziekinstallatie uit te breiden met een bijzonder complete en mooie muziek bron. Sluit de optische, coaxiale digitale uitgang of cinch stekkers aan op uw versterker en geniet van uw muziekcollectie!
Kenmerken:
2x 80 watt versterker
32 bit - 384 Khz D/A Converter
Internet Radio
Stream Spotify - Qobuz - Tidal - Deezer
Stream High Res Kwaliteit met Qobuz en Tidal MQA
Bluetooth aptX-HD
Bluetooth aptX-HD voor hoofdtelefoon
Airplay 2
HDMI eARC
Bluesound is niet alleen met elke tablet of smartphone die op iOS of Android te bedienen. Ook heeft Bluesound een APP voor Windoes, Apple Mac en Kindle fire. De Apps die daarvoor nodig is, kunt u gratis downloaden. De Bluesound App maakt het mogelijk om eenvoudig door uw muziekcollectie te bladeren, een wereld aan internetradio zenders te verkennen of snel gebruik te maken van streaming diensten. Heeft u reeds uw collectie gedigitaliseerd? Bluesound werkt met elke NAS of gedeelde map in uw netwerk.
Specificaties:
Merk: Bluesound
Afmetingen: 220.0 × 190.0 × 70.0 mm
Type: Powernode Gen3
Kleur: Wit, Zwart
Levering: Per stuk
Soort Product: High Resolution Media Player
Materiaal toplaag: Kunststof
Afwerking: Satijn
Remote app: Remote APP Android, Remote APP Apple
Voice control: Amazon Alexa, Google Assistant
Audio jack 3,5 mm ingang: 2
Subwoofer uitgang: 1
Digitaal optische ingang: 2
HDMI uitgang: 1
USB: 1
LAN: Ja
WLAN: Ja 
Ir ingang: 1
12V trigger: 1
Afspeel formaten audio: AAC, AIFF, ALAC, FLAC, MP3, MQA, WAV, WMA
Draadloos streamen: AirPlay 2, Bluetooth aptX HD, Bluetooth ontvanger, Bluetooth zender
Streaming service: Amazon Music, Deezer, DLNA, HD Tracks, Highres Audio, Idagio, Internetradio, Napster, Qobuz, Spotify, TIDAL
Streaming systeem: Bluesound by NAD, Roon Compatible
Vermogen per kanaal: 2x 80 watt
Versterker type: Klasse D
Wat zit er in de doos:
PowerNode N330
Netsnoer
Ethernetkabel
Toslink>3.5mm Mini Adapter
0 sterren op basis van 0 beoordelingen
0 Reviews