Je beoordeling toevoegen
Dali Oberon 7 C vloerstaande speaker - wit (prijs per stuk)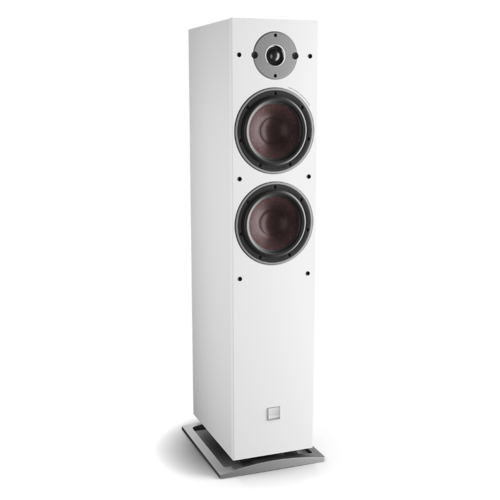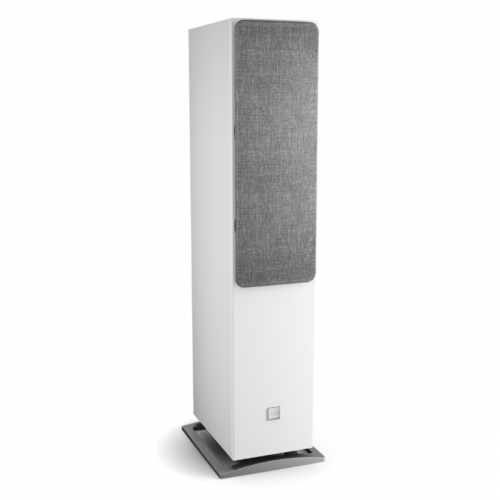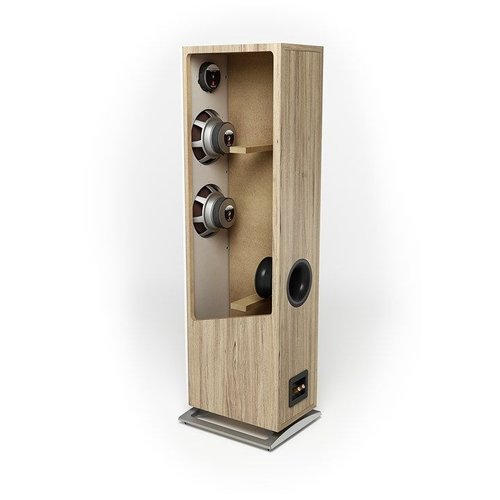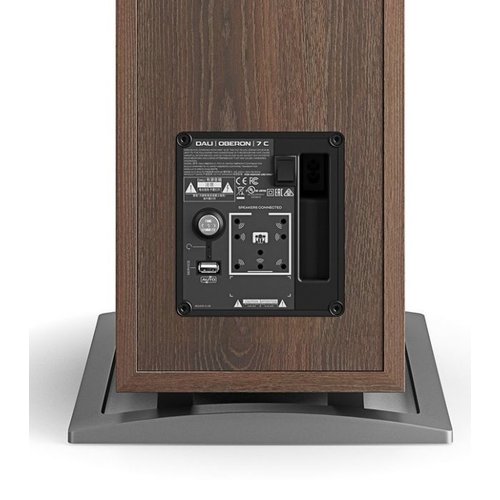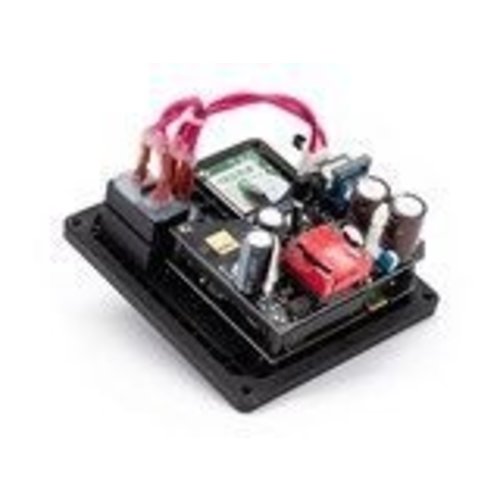 Dali Oberon 7 C vloerstaande speaker - wit (prijs per stuk)
De OBERON 7 C is bedoeld voor grotere huizen waar muziek ruimte heeft om te ademen en op hogere volumeniveaus kan worden afgespeeld in vergelijking met OBERON 1 C. Hij is geschikt voor meer ambitieuze muziekliefhebbers en audiofielen die graag een grootse Lees meer
Beschrijving
De OBERON 7 C is bedoeld voor grotere huizen waar muziek ruimte heeft om te ademen en op hogere volumeniveaus kan worden afgespeeld in vergelijking met OBERON 1 C. Hij is geschikt voor meer ambitieuze muziekliefhebbers en audiofielen die graag een grootser statement willen maken met hun audiosysteem. Met meer ruimte en opties voor luidsprekerpositionering in grotere kamers, is het waarschijnlijker dat de OBERON 7 C-luidsprekers aan weerszijden van een scherm worden geplaatst en worden gebruikt voor tv-audio, maar toch zal het afspelen van muziek vanaf cd of streamingdiensten waarschijnlijk hun primaire rol.
Let op: Het werk alleen met een Sound Hub!
Kenmerken:
Frequentiebereik 31 - 26.000
RMS watt 2 x 50 W.
Hoogfrequente driver, hoeveelheid 1 x 29 mm
Stroomverbruik in stand-by 1
De slanke, vloerstaande DALI OBERON 7 C heeft twee houtvezelconussen van 7 inch met DALI's gepatenteerde SMC-technologie - en dezelfde ultralichte 29 mm zachte dome-tweeter als de OBERON 1 C. Ondanks zijn grootte is de OBERON 7 C een subtiele artiest en maakt indruk met zijn vermogen om elke muziekstijl natuurlijk en levensecht weer te geven, zelfs bij lage volumeniveaus. De OBERON 7 C heeft een integrale gegoten sokkel met bevestigingspunten voor vloerspikes of flexibele voeten. Met de OBERON 7 C en de SOUND HUB COMPACT heeft DALI draadloze hifi, die comfortabel past bij gelijkwaardige passieve systemen, binnen het bereik van veel meer muziekliefhebbers en audiofielen gebracht. Ze hoeven niet langer te kiezen tussen ongelooflijke geluidskwaliteit en gemakkelijke integratie. De OBERON 7 C en SOUND HUB COMPACT bieden beide.
Specificaties:
Frequentiebereik (+/- 3 dB) [Hz]: 31 - 26.000
Maximale SPL [dB]: 108
Crossover-frequentie [Hz]: 2.450
Crossover-principe: Volledig actieve 24-bits DSP
Hoogfrequente driver, hoeveelheid: 1 x 29 mm
Hoogfrequente driver, diafragmatype: Zachte stoffen koepel
Lage frequentie driver, hoeveelheid: 2 X 7 "
Lage frequentie driver, diafragma type: Kegel van houtvezel
Behuizingstype: Basreflex
Basreflex-afstemfrequentie [Hz]: 40,0
Max. Hoogte Uitgangsvermogen versterker [RMS watt]: 2 x 50 W.
Versterker Type: Klasse-D
Verbindingsingang: Universele netspanning 100-240 VAC
Draadloze ingang (en): Volledig 24 bit / 96 kHz (niet gecomprimeerd)
Draadloze audio RF-band [MHz]: 5150-5250 MHz / 5725-5875 MHz (exclusief Japan)
Aanbevolen plaatsing: Verdieping
Aanbevolen afstand tot muur [cm]: 15 - 100
Max. Hoogte Stroomverbruik [W]: 62
Stroomverbruik in stand-by [W]: 1
Inactief stroomverbruik [W]: 1,25
Afmetingen met voet (HxBxD) [mm]: 1015 x 200 x 340
Gewicht (kg]: 15.7
Wat zit er in de doos:
Snelstartgids
Netsnoer
Voorgrille
Rubberen voetjes
Spikes
0 sterren op basis van 0 beoordelingen
0 Reviews